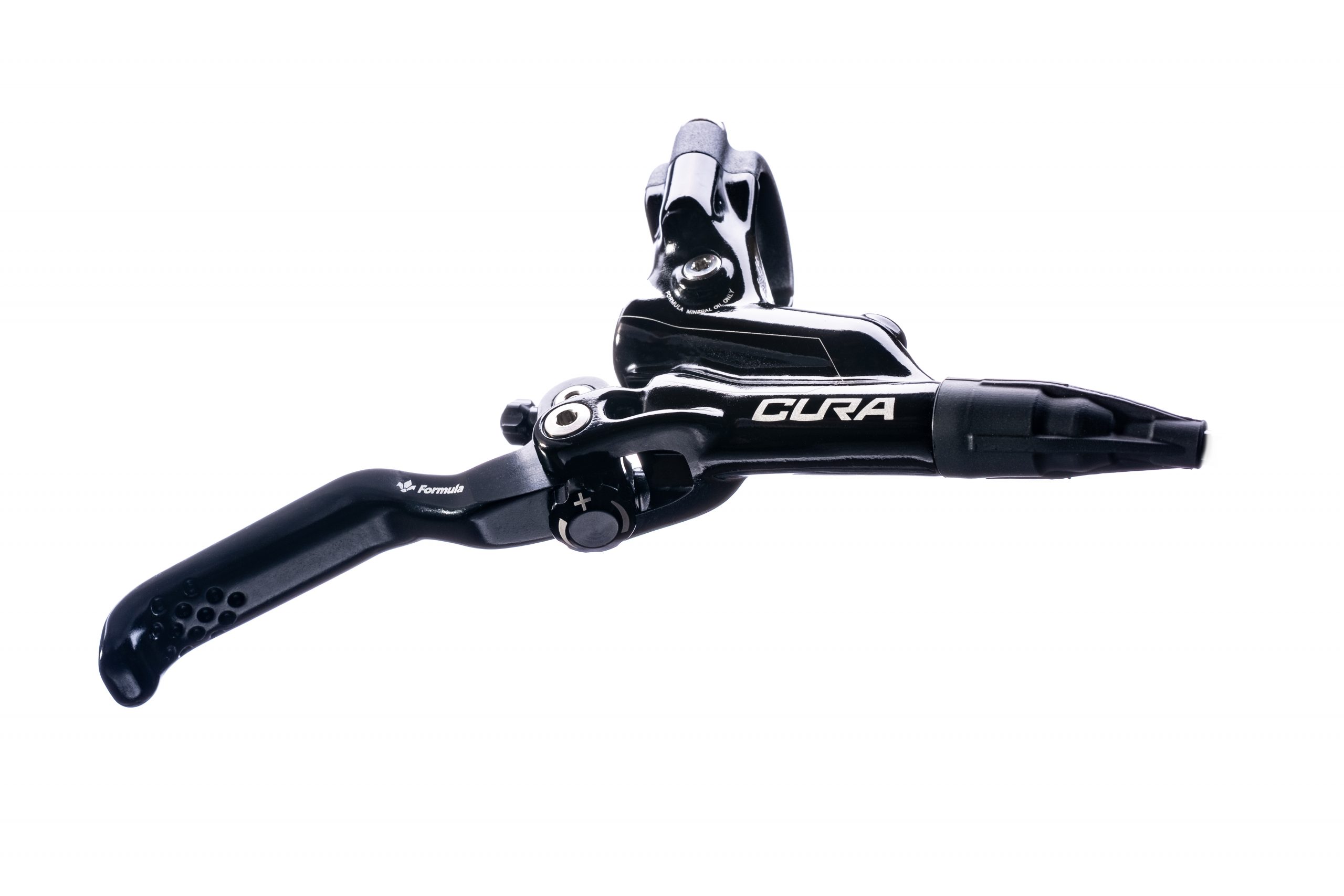 Why not enjoy the exhilarating feeling of braking? Experience the sensation of exerting just enough pressure to feel the brake pads brushing against the disc, while the bike responds in the way we idealize.
The FEELING
Formula's new two-piece lever, equipped with FCS (Feeling Control System) and TFRA (Tool-Free Reach Adjustment), brings a whole new level of adjustability to Enduro and Downhill riding.
The feeling

The tact

The geometry

The balance

The adjustment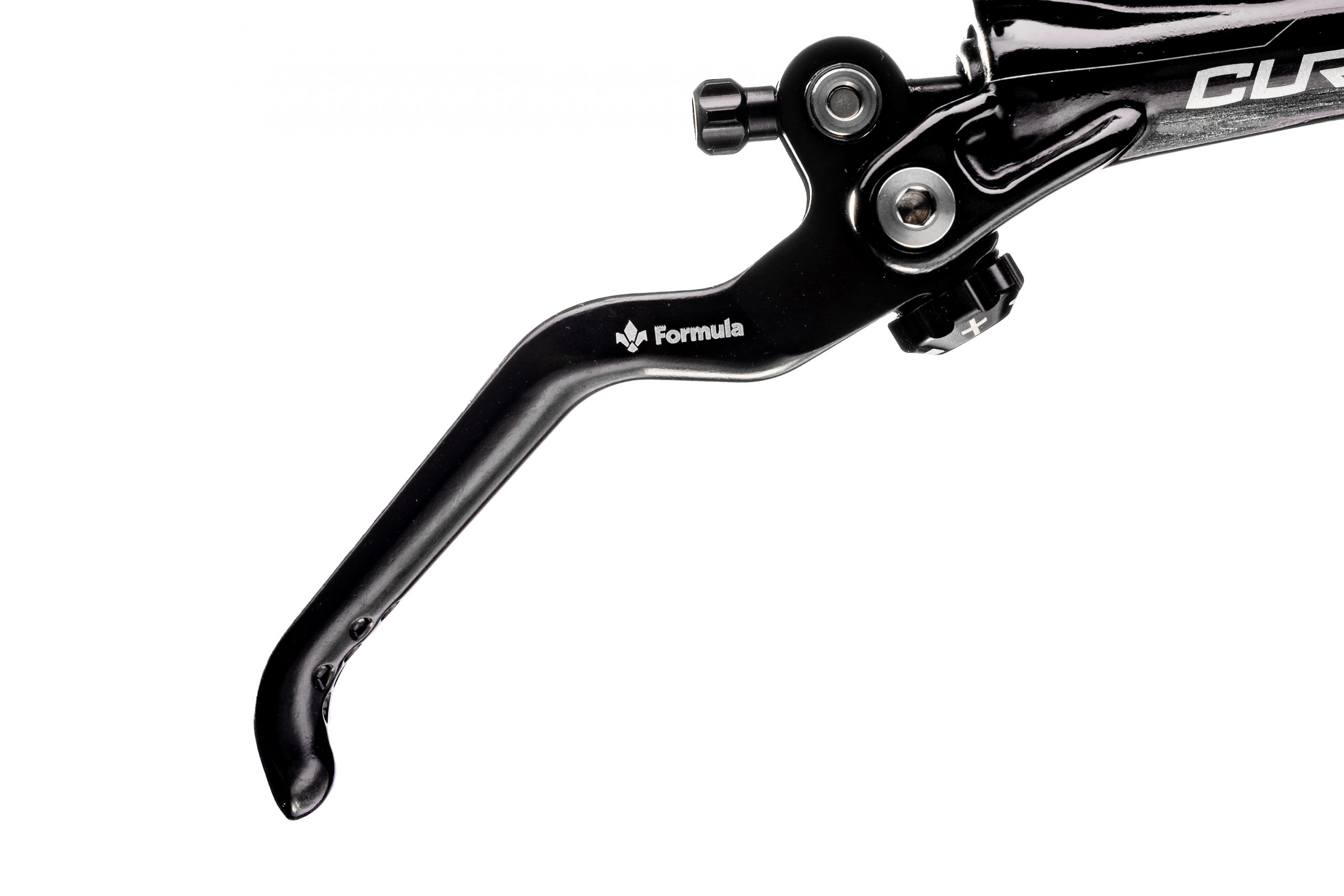 Feeling Control System & Tool-Free Reach Adjustment
The Feeling Control System enables the rider to fully customize the lever to suit their needs, resulting in optimal performance and comfort. Additionally, the rider can fine- tune the balance between the lever's feel and braking power, which was previously impossible with stock levers.
NEW LEVER
In conjunction with the Tool Free Reach Adjustment, the rider can make adjustments to the lever without the need for any tools, in order to achieve the best possible feel.
In addition to these two features, the lever has small perforations that provide maximum feel and grip, even in the wettest of conditions. Furthermore, Formula believes that all riders should have access to the ultimate lever feel, so the lever can also be purchased as a spare part.
Easy installation
This lever is compatible with the Cura, Cura 4 and Cura X braking systems, although it is more suitable for the Cura 4. Installation is a breeze – take a look at the following video.