Diego Caverzasi – How much Enduro for a Slopestyle rider?
16 March 2019

There are many ways to train for a slopestyle rider, and riding enduro is definitely one of the funniest! Slopestyle courses are always smooth, and they're often shaped in the same way. So, sometimes it can be a little bit monotonous.
Once in a while, it's cool to change bike, geometry, and wheels size. With an enduro bike, you can go anywhere you want and explore without any restriction. This maybe seems evident for most of the riders out there, but if you ride slopestyle 90% of the time you don't really get the chance to use your bike in a more "traditional" sense.
Enduro is also excellent training for competitions with long runs like Crankworx. In the average race course, you have dozens of jumps in sequence, and you must be super focused all the way down. Be able to stay relaxed and smooth during your run is a crucial factor. It seems crazy, but sometimes you also need to do last second corrections, just in case something unexpected happens. In this case, enduro is a handy tool because you learn how to react very quickly.
Personally, it also helps me a lot in improving my riding technique. Moving from a front suspended bike with 26″ wheels to a heavier one with a lot of travel and 27.5″ wheels, really make a huge difference. The different bike force me to use more strength in the movements, and this improves my physical abilities. This is definitely one of the best training I've ever done.
Slopestyle is pretty much dead in terms of technological development, so enduro gives me the opportunity to try out new products and learn about the evolution of mountain bikes, components, materials and exploit this new knowledge even in our small world.
I live in Italy next to the Swiss borders, pretty much in the Prealps territory. I've tons of amazing enduro trails just in front of my door. I feel pretty lucky to live in a place like this. Of course, I also need to do a lot of slopestyle-specific training, so I built a few big jumps in my backyard. It was a lot of work, but I loved every second doing it.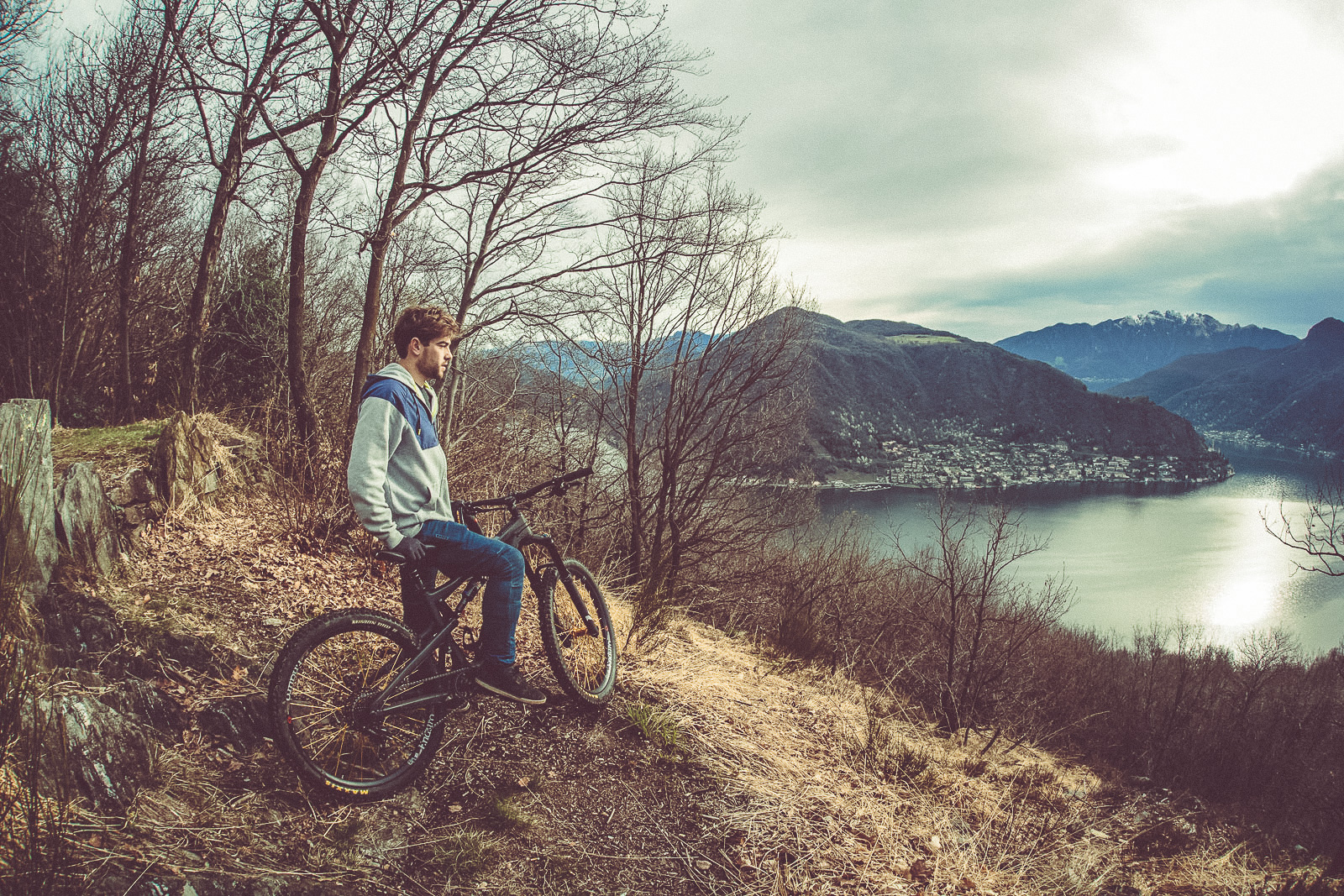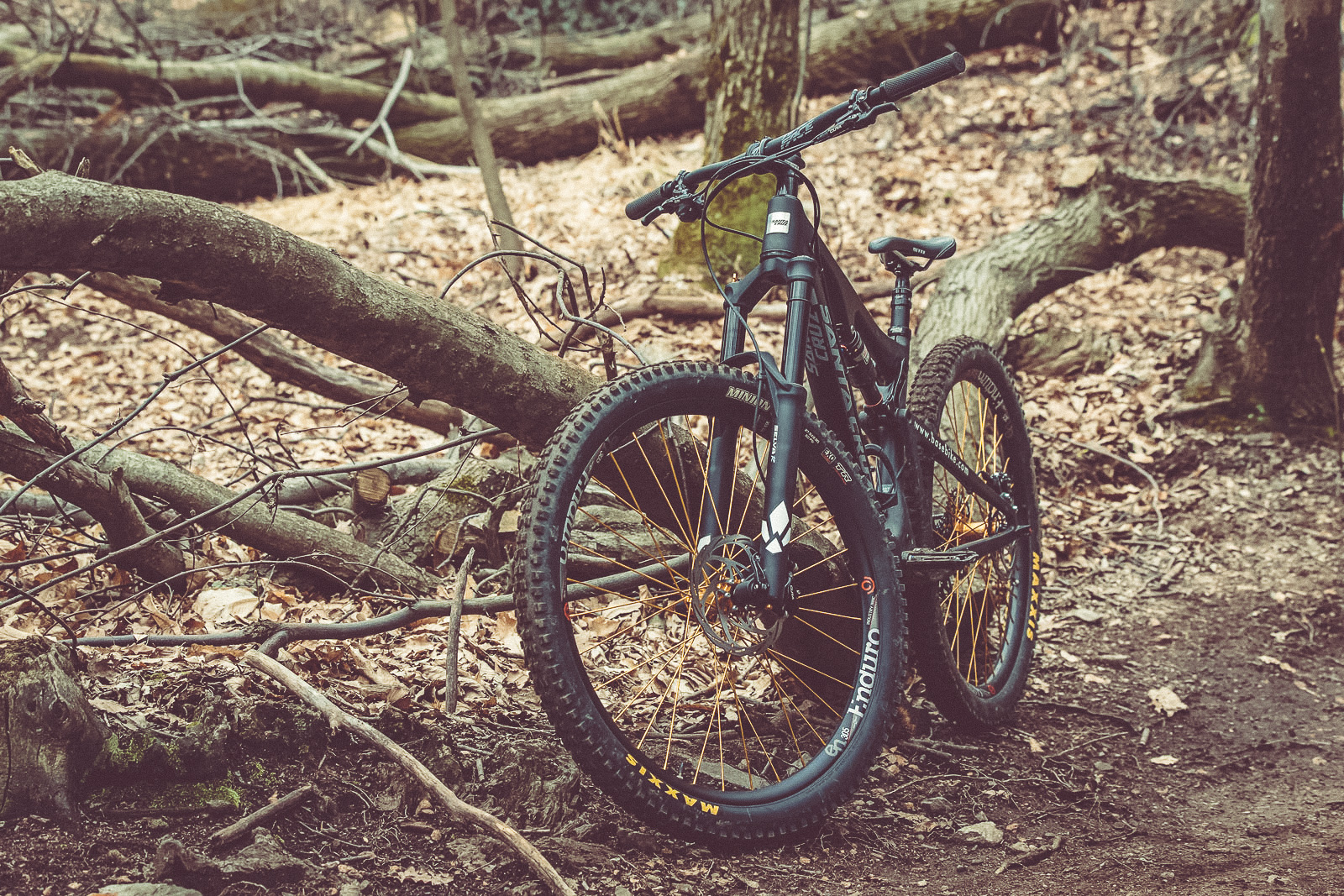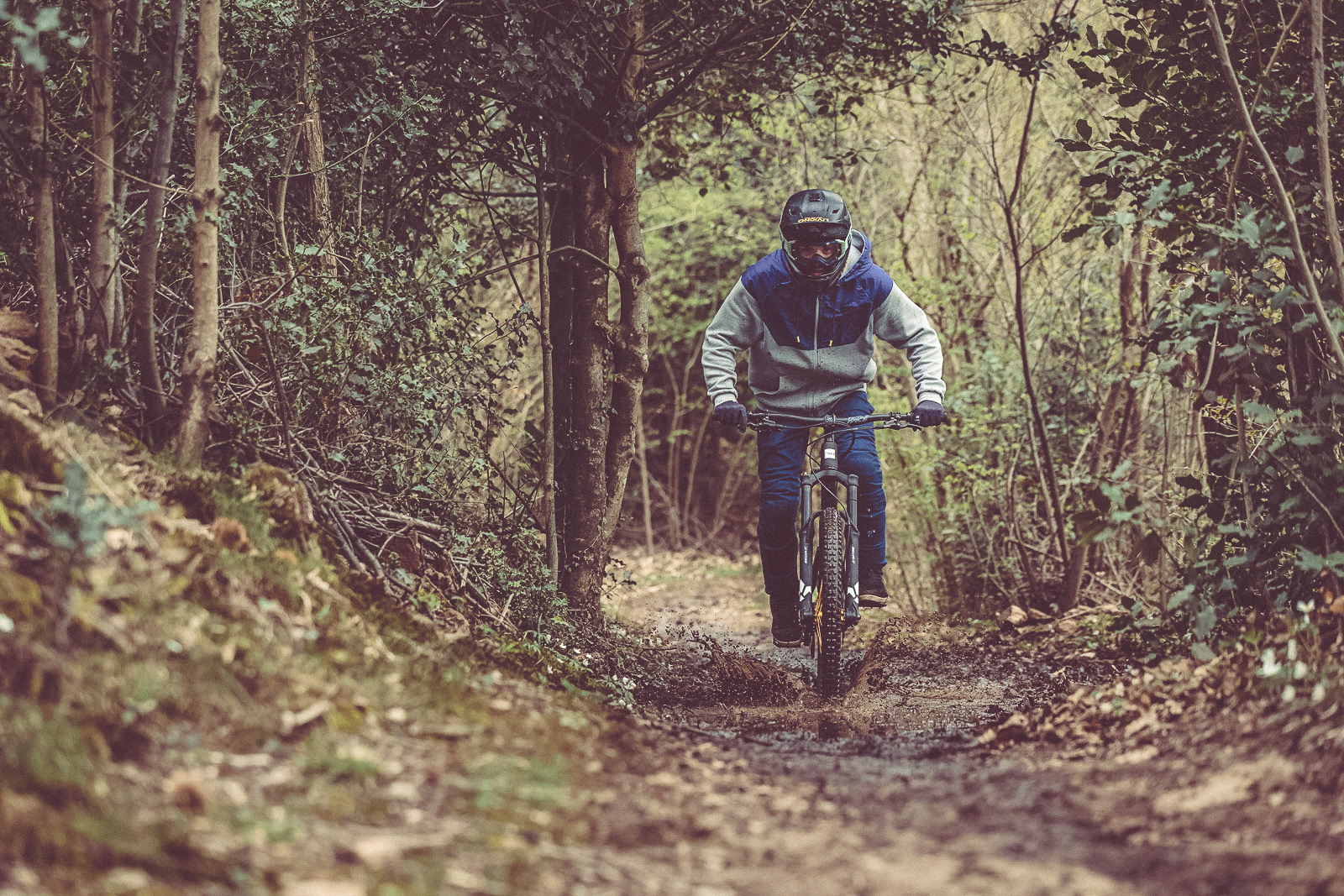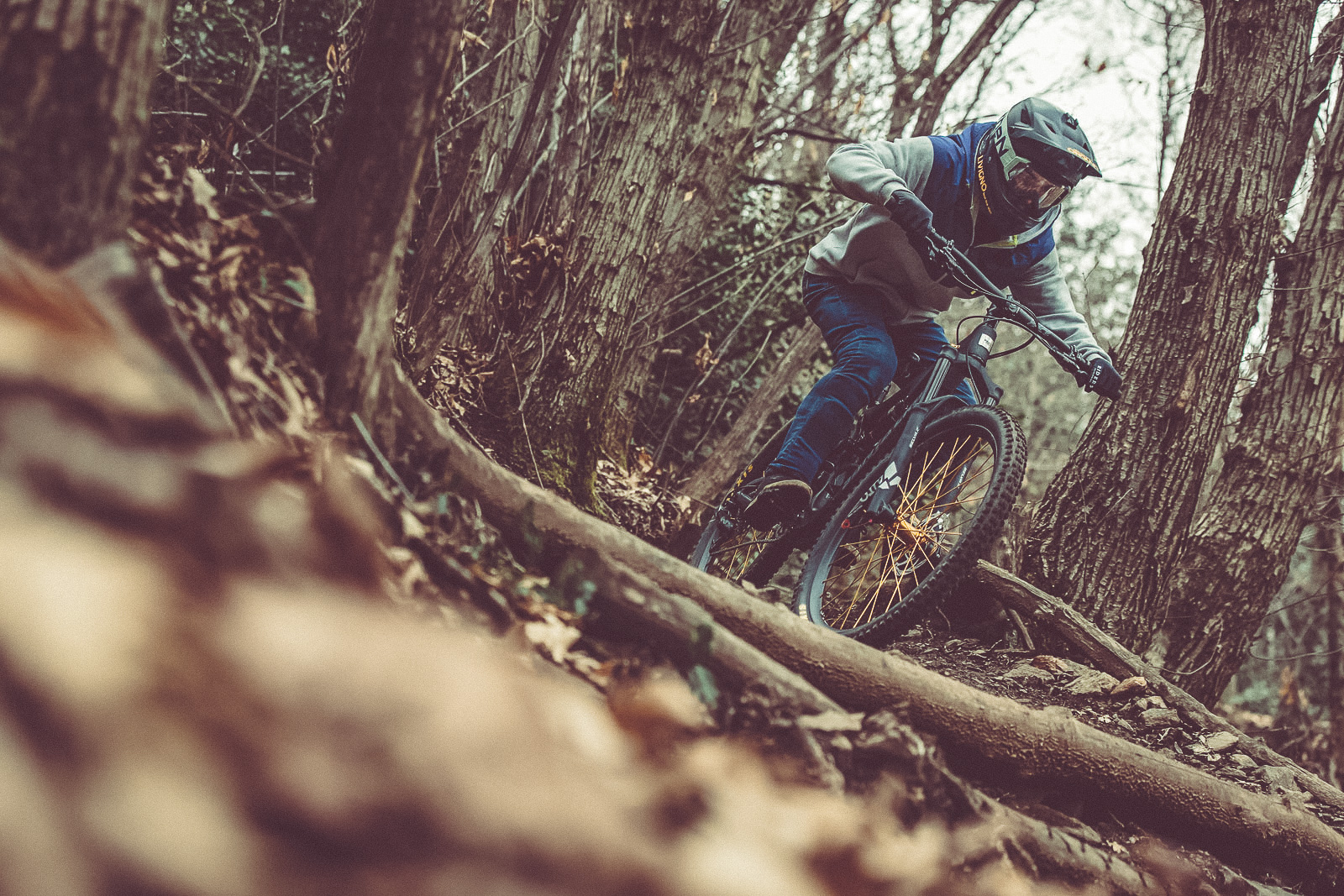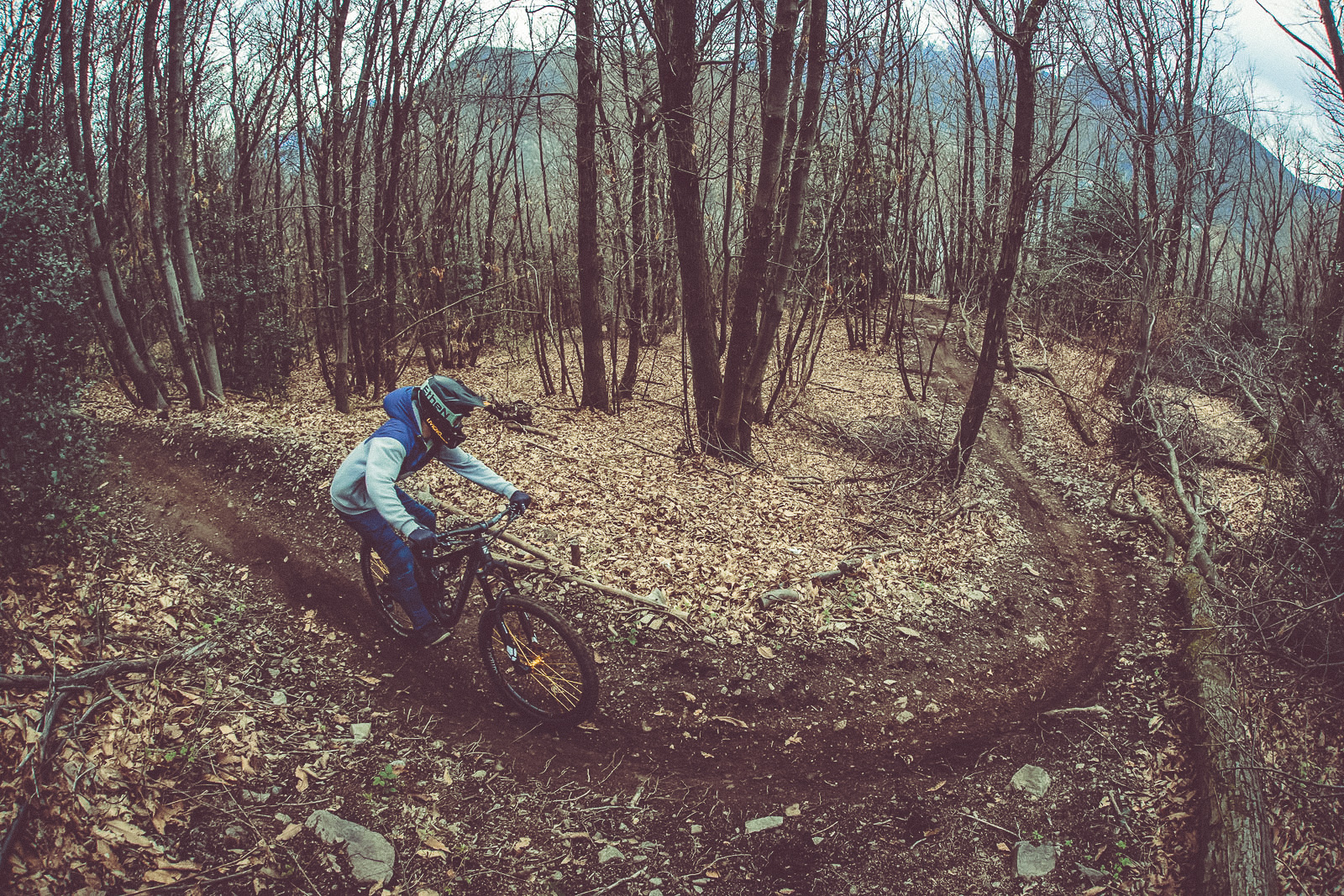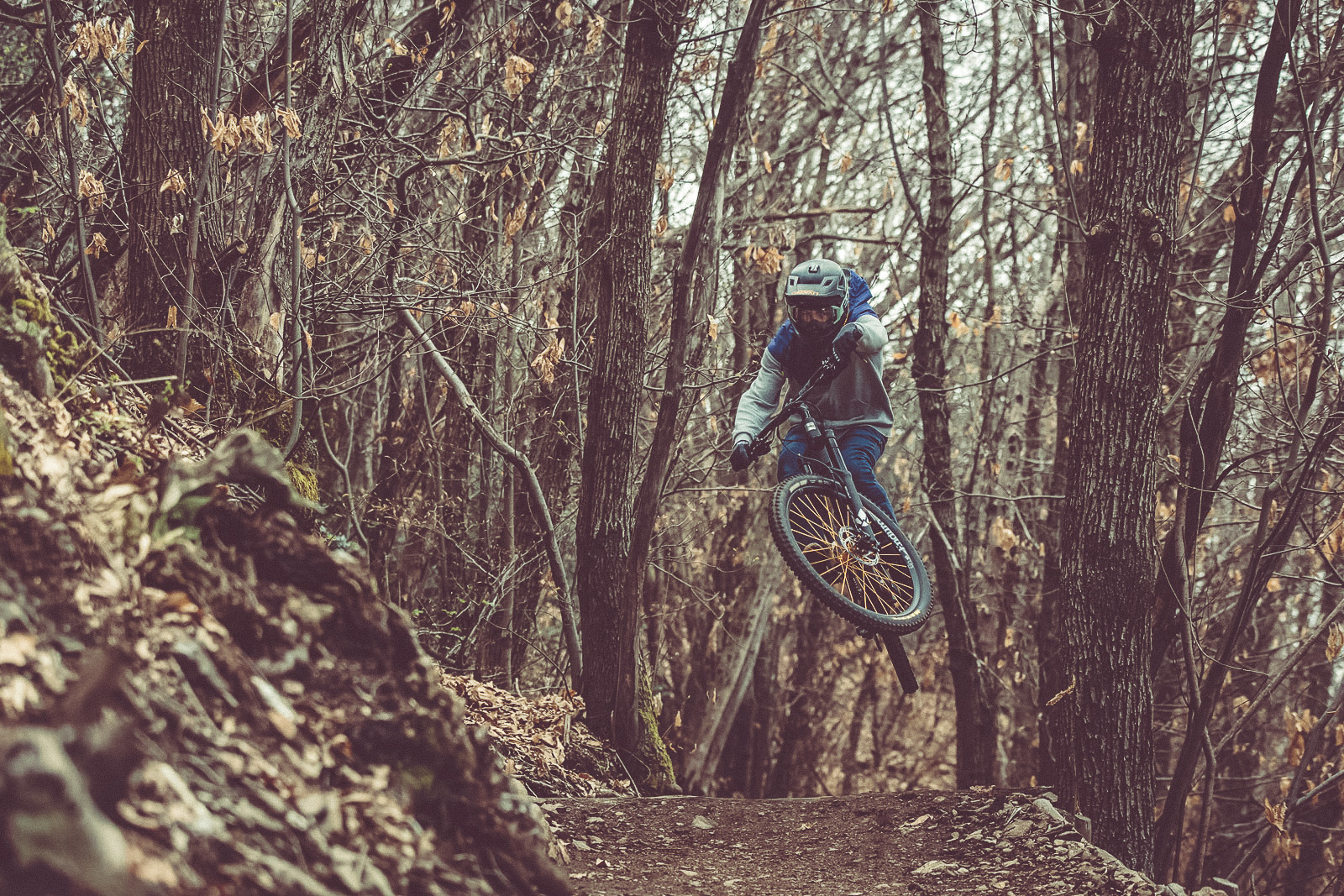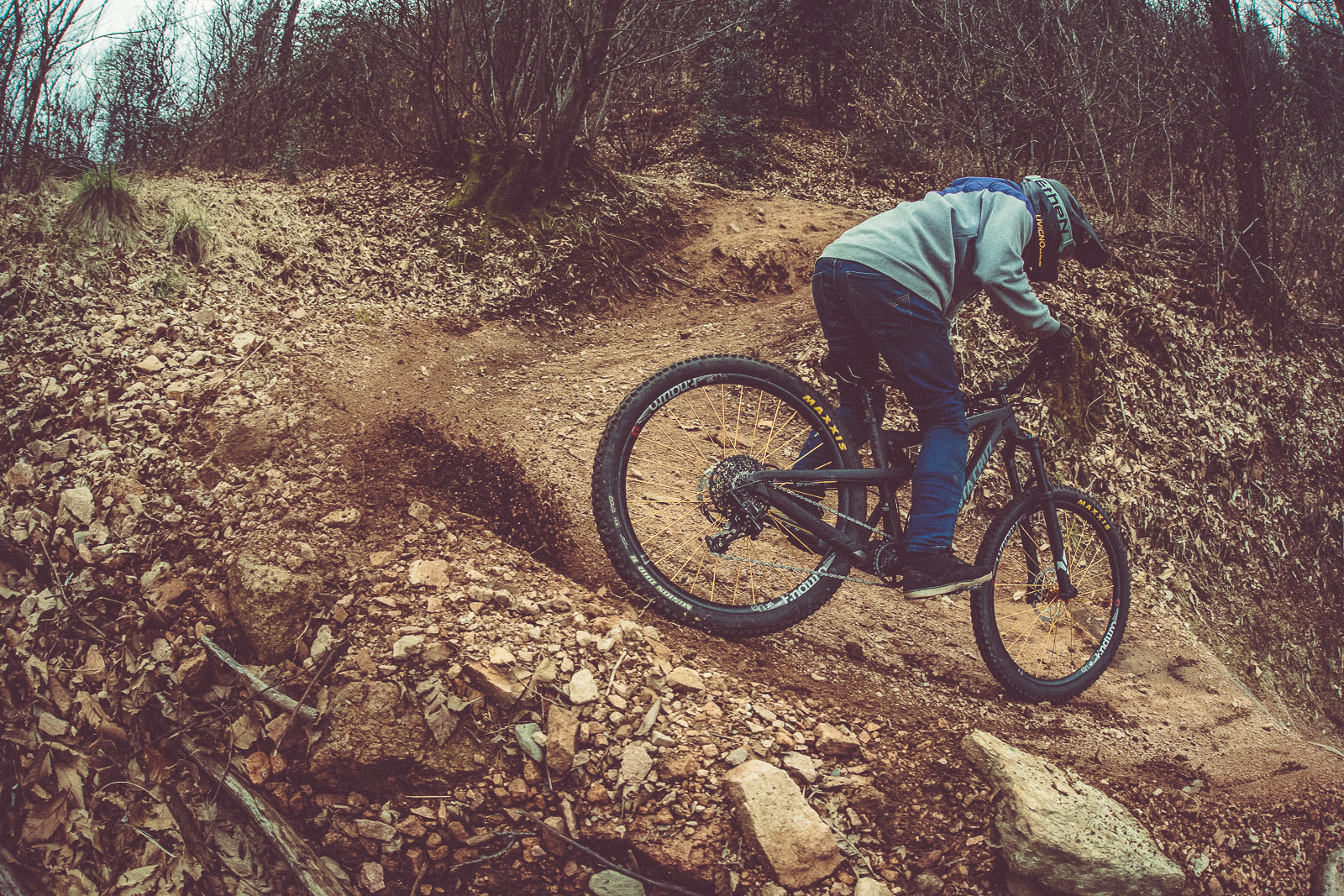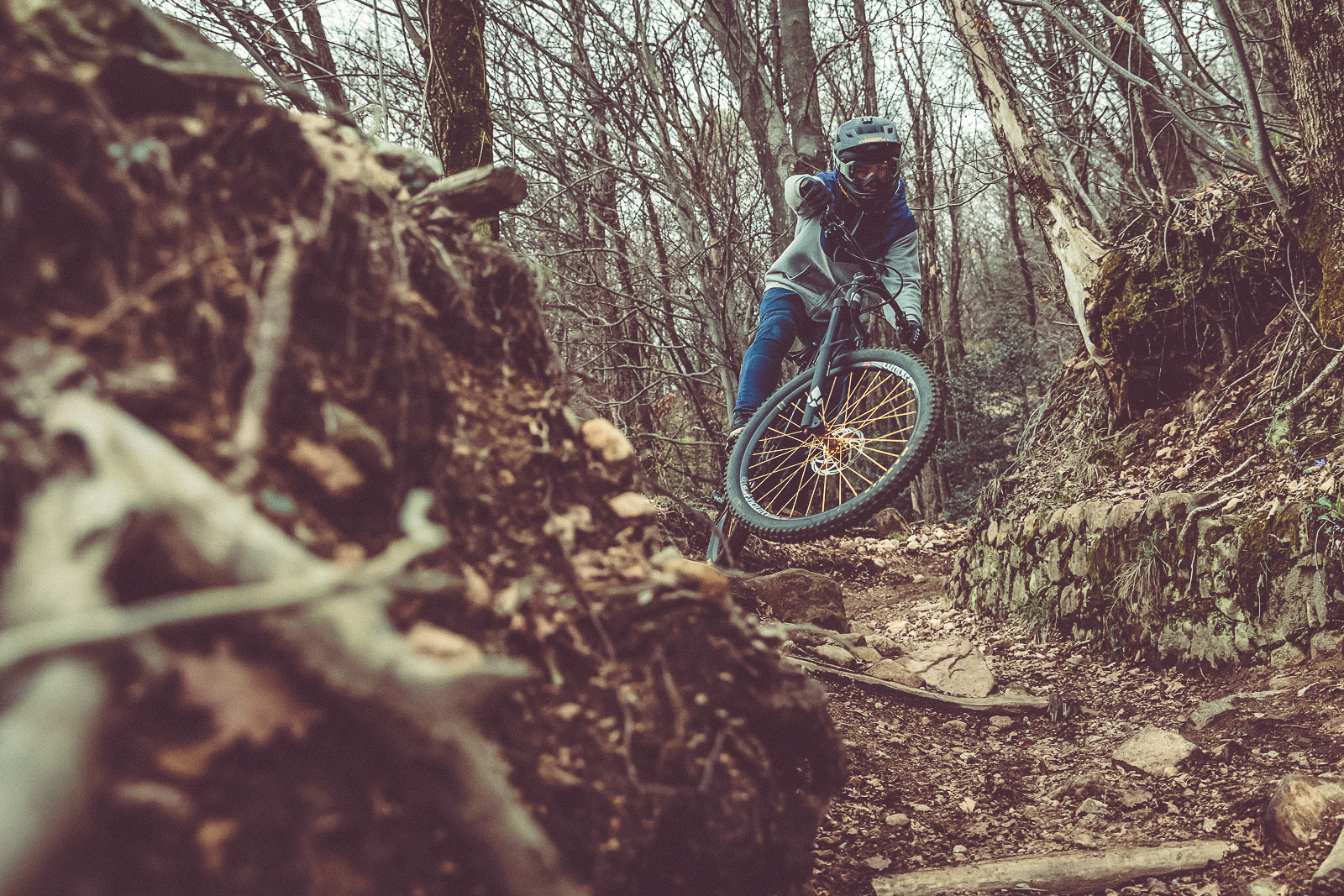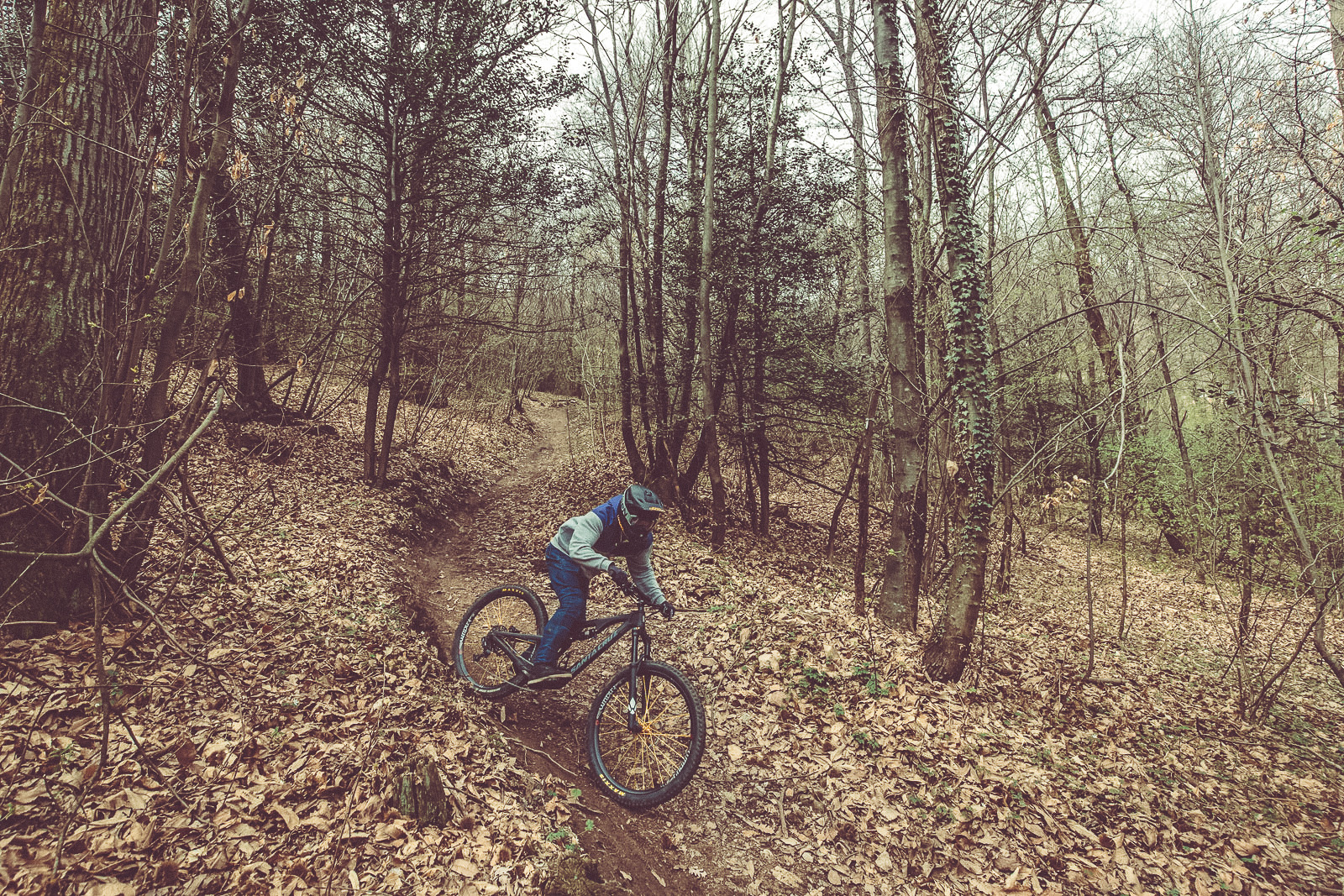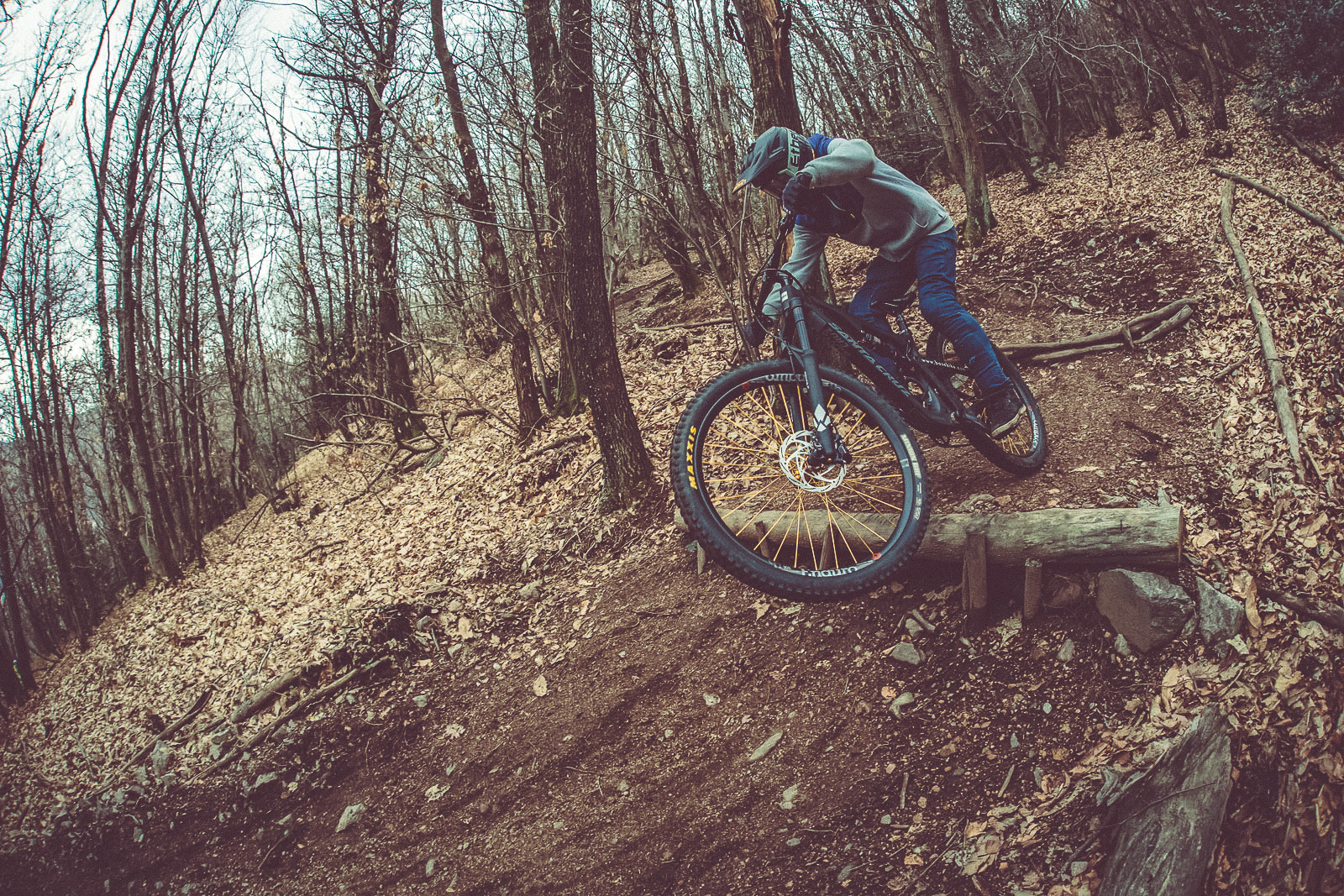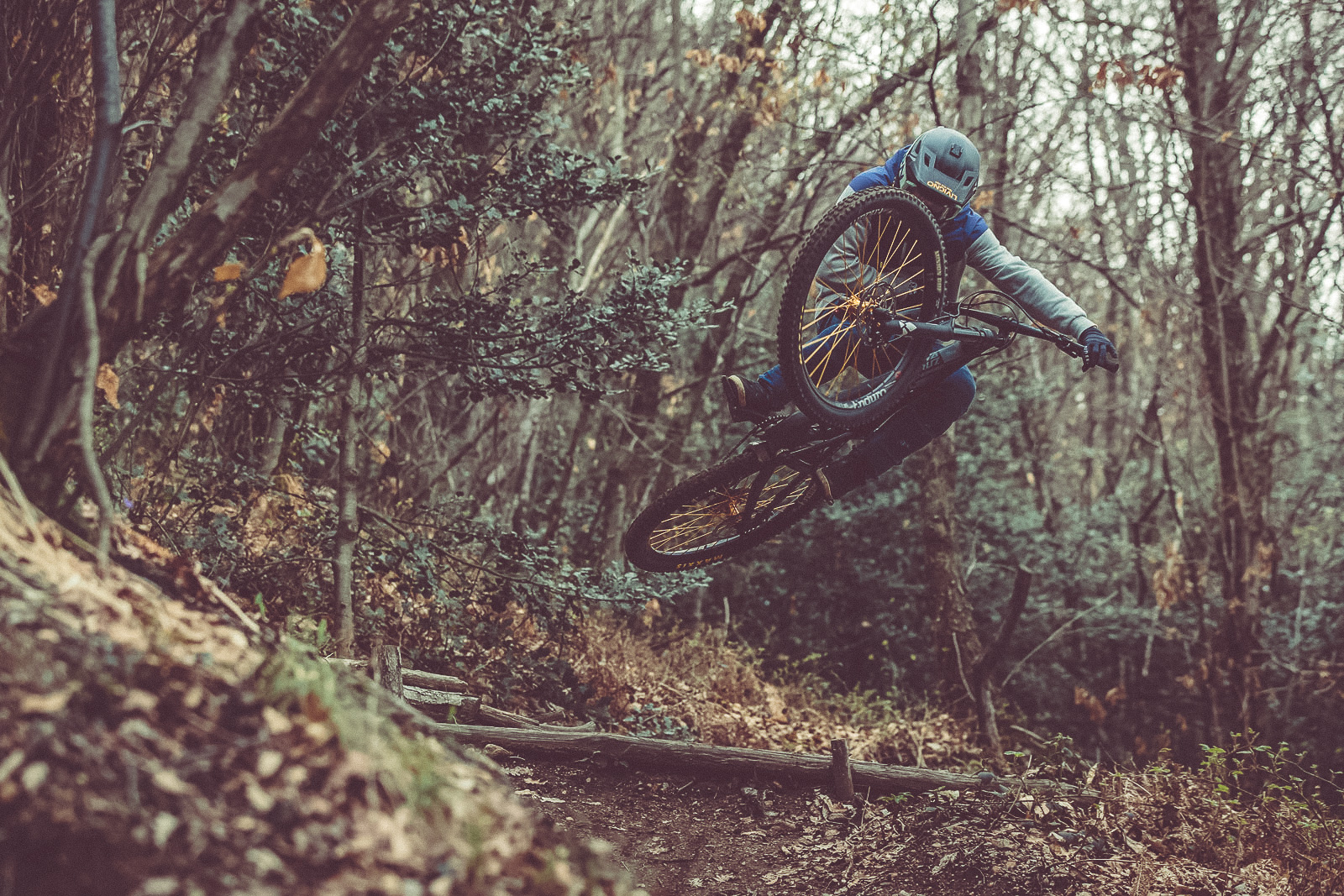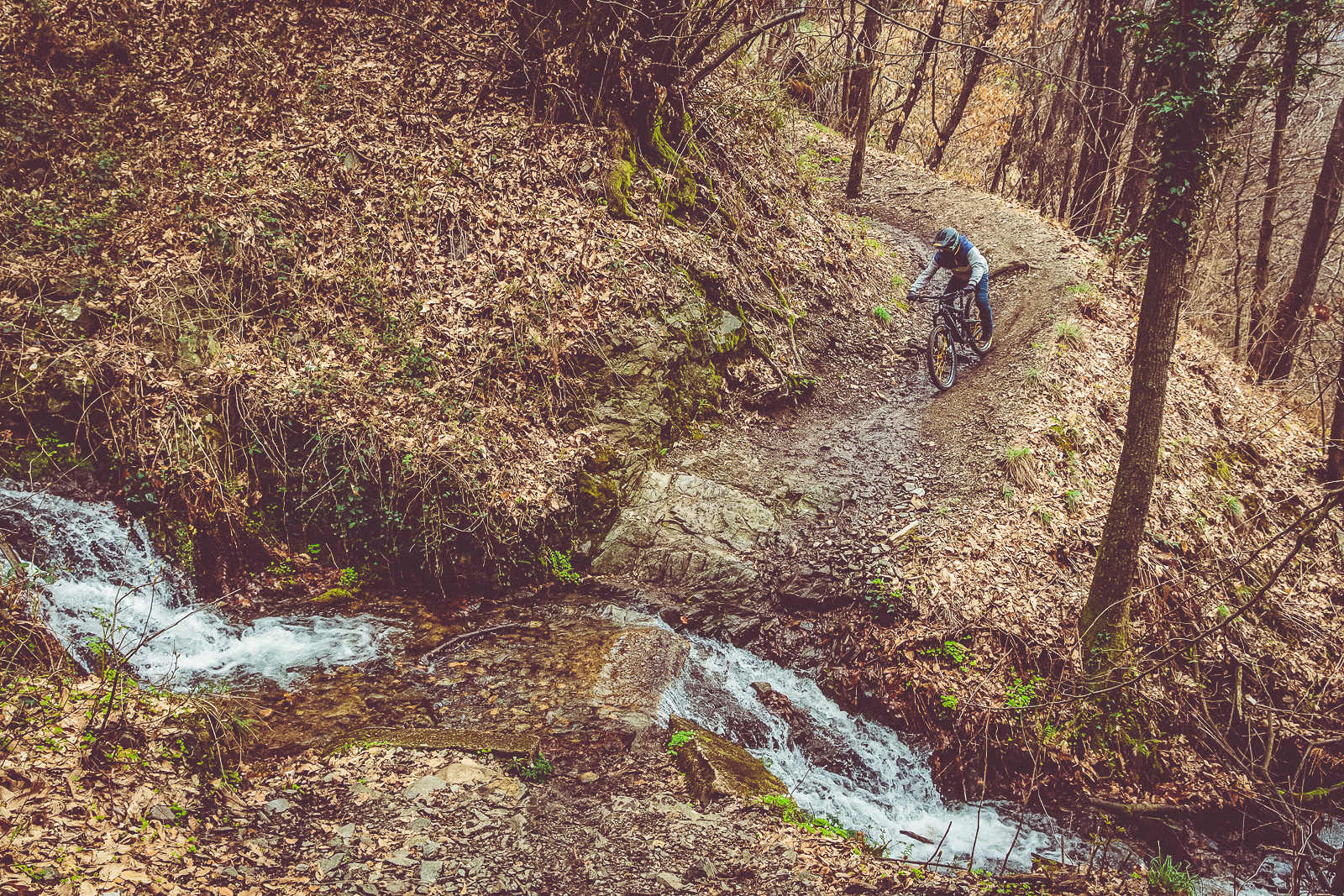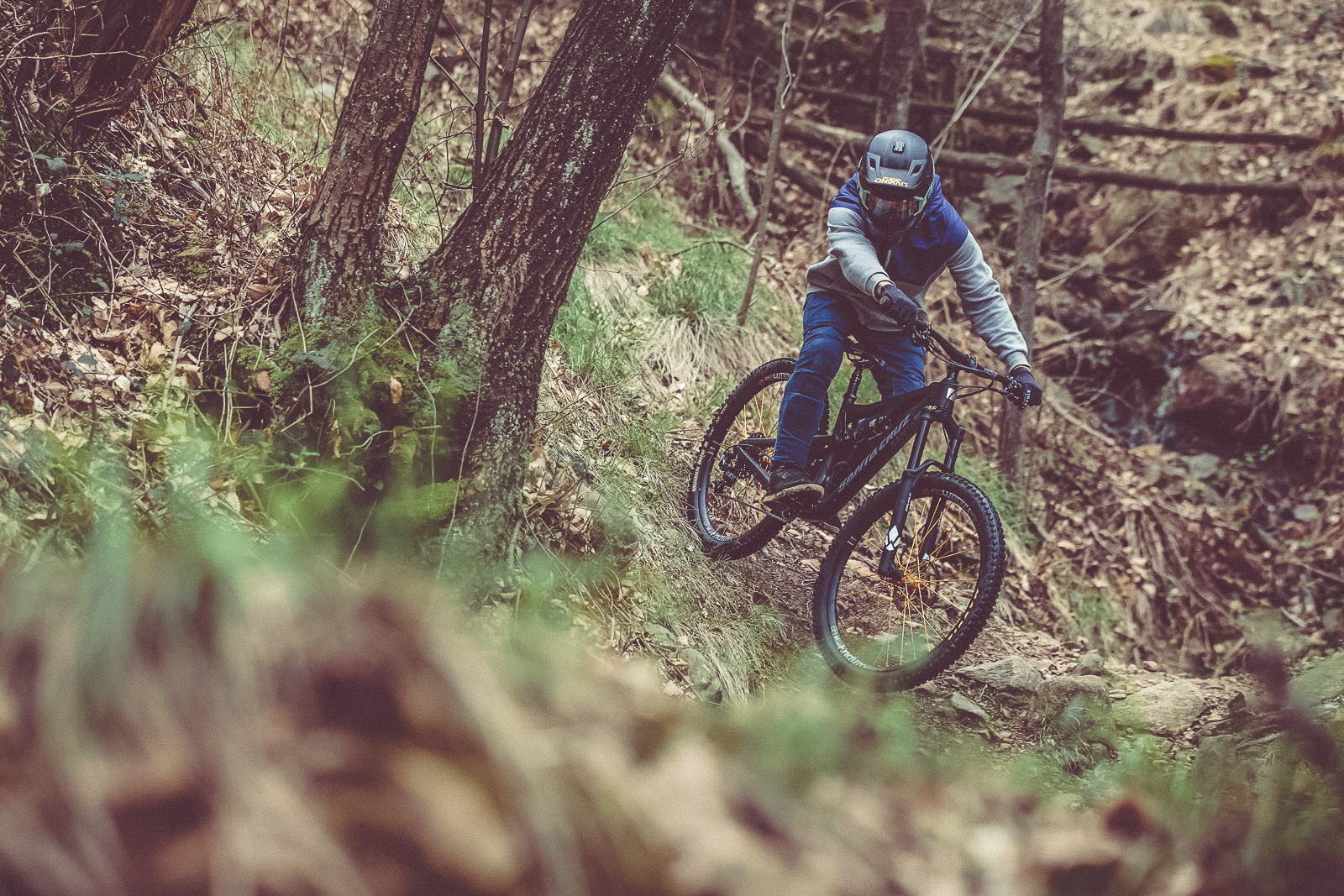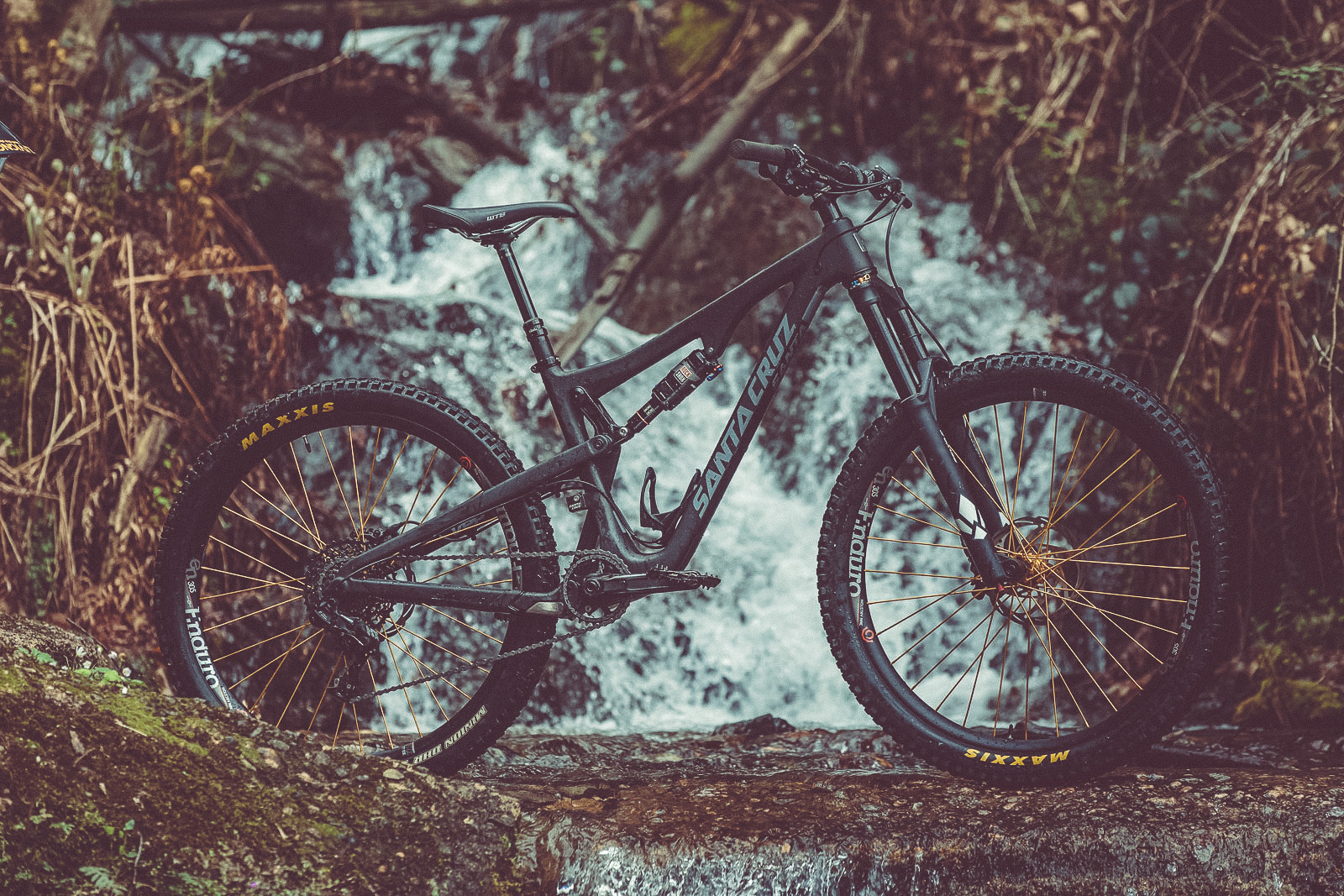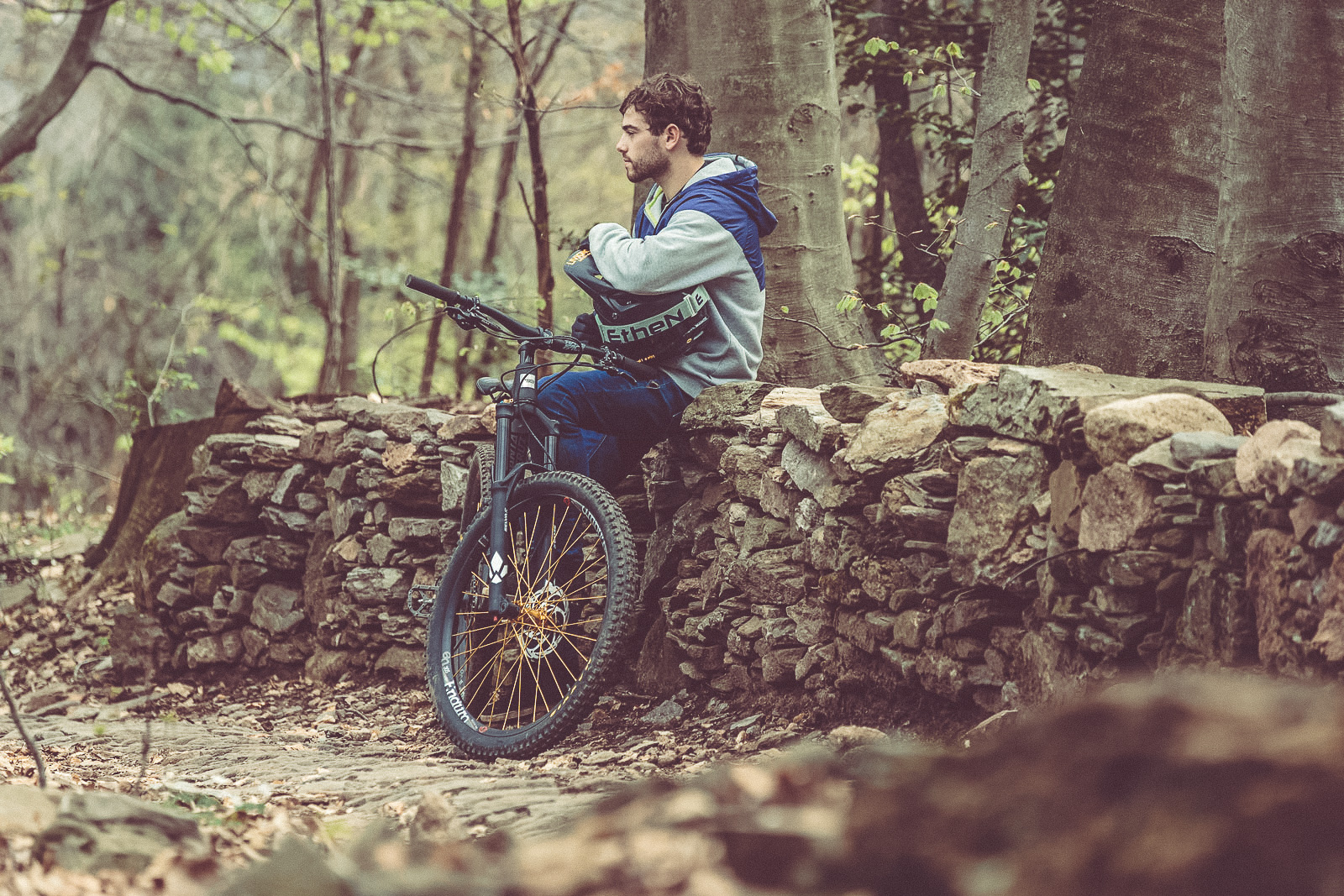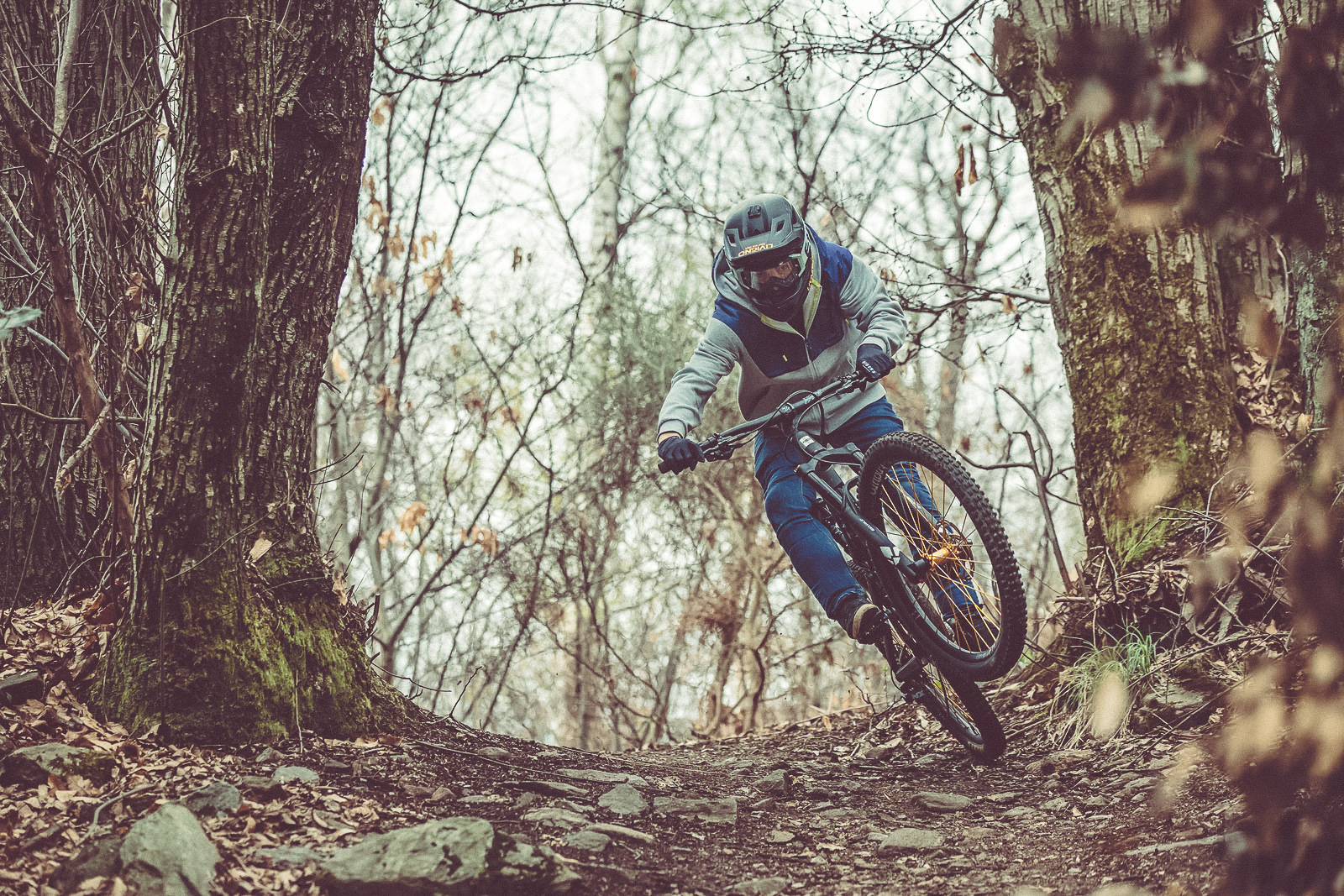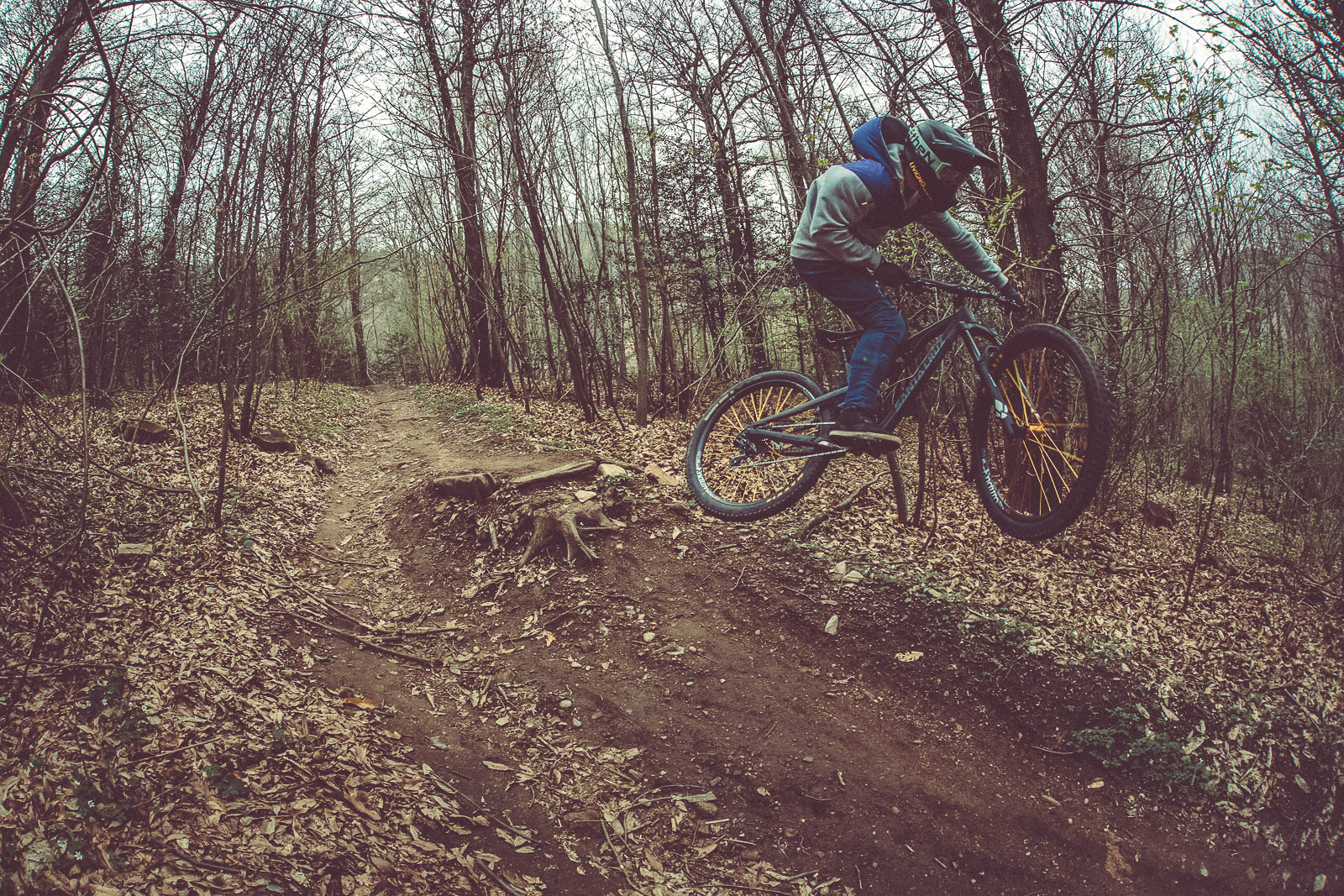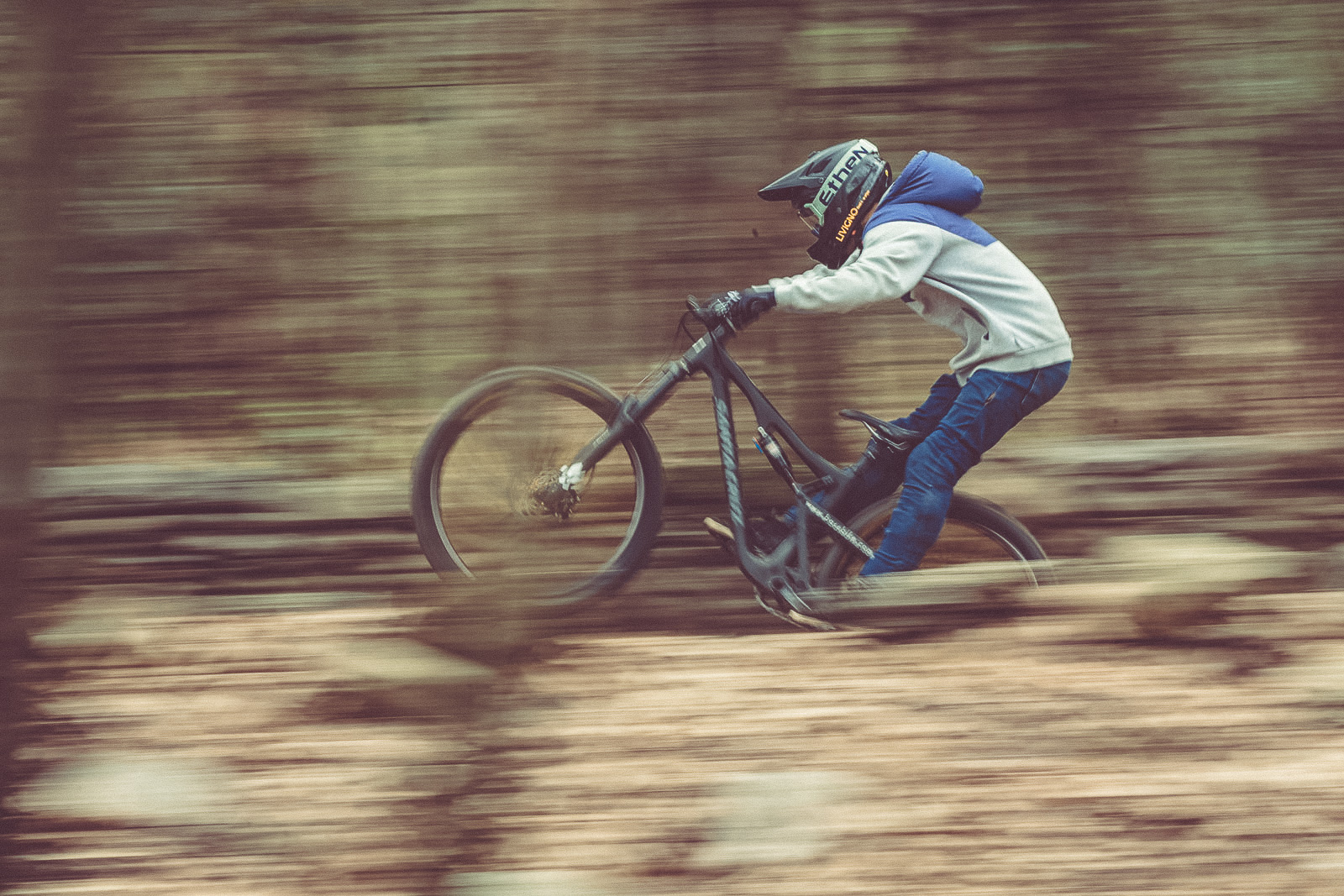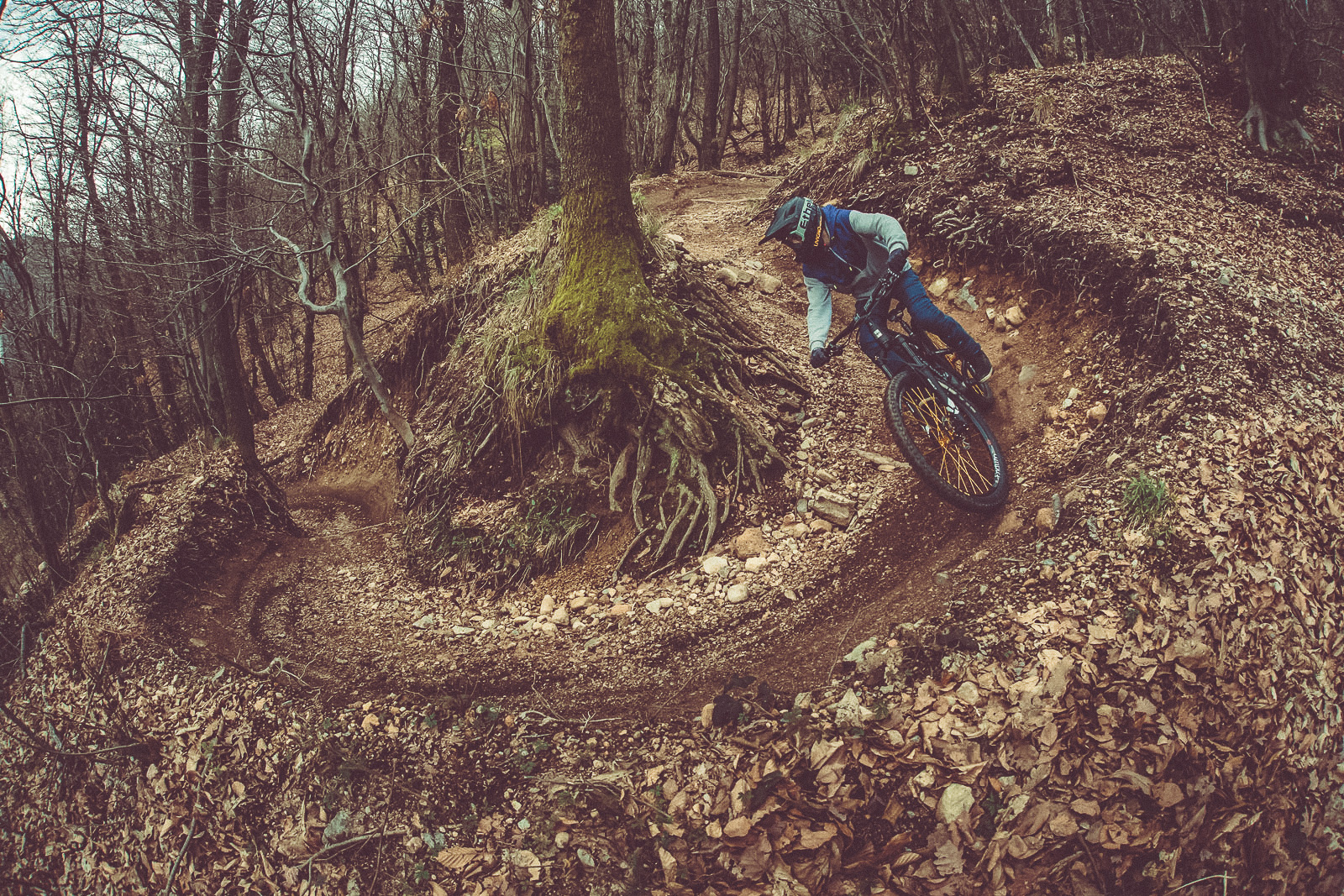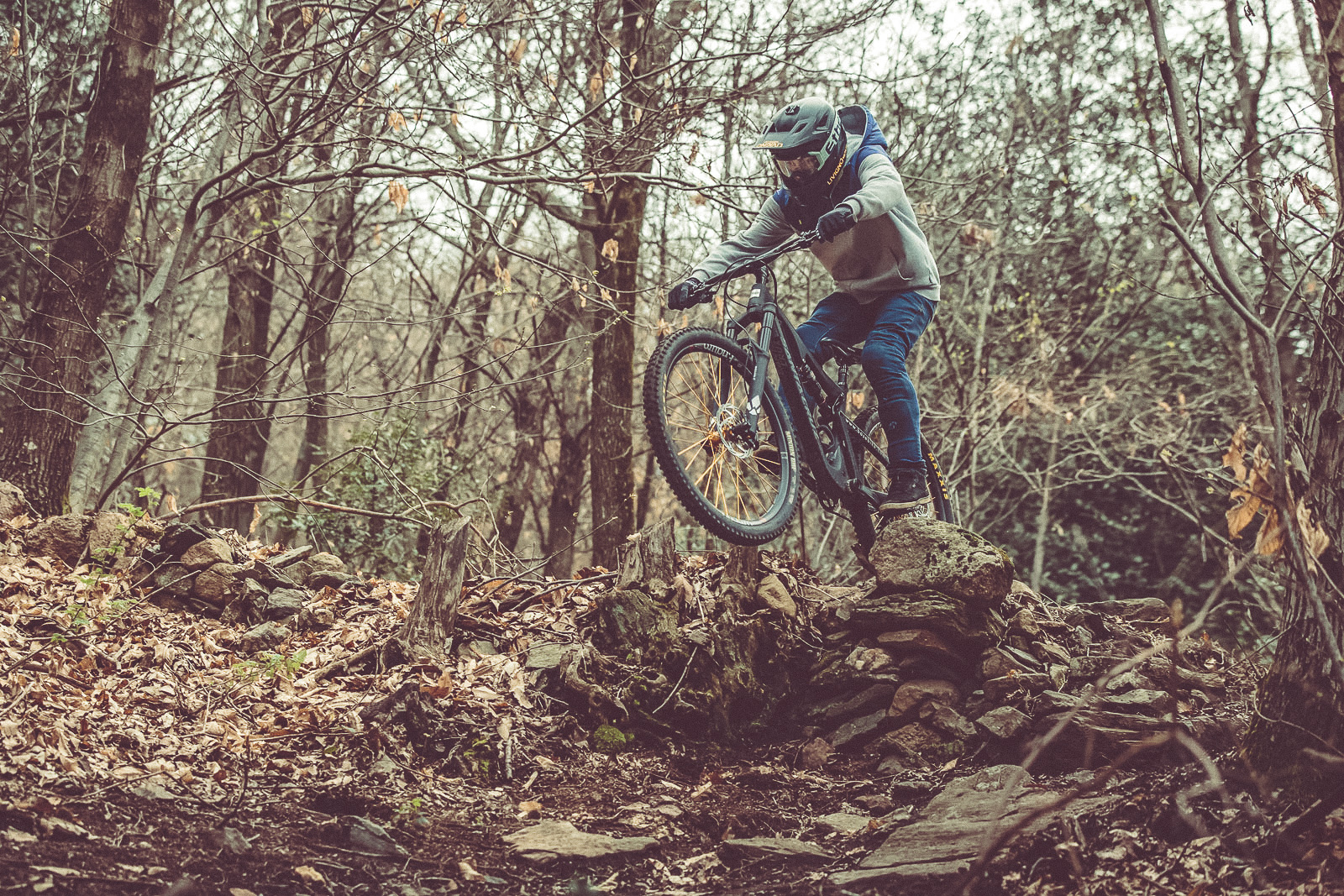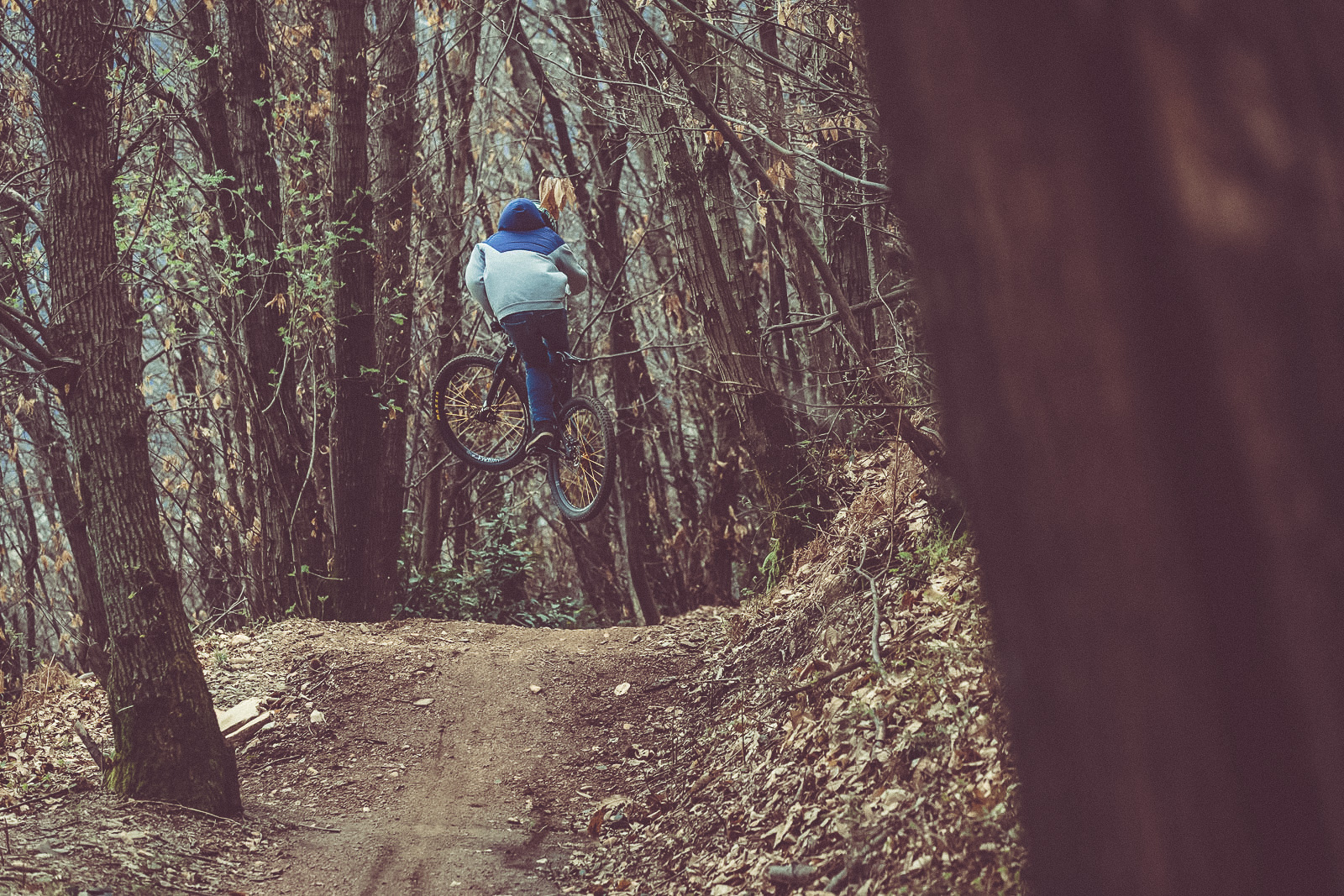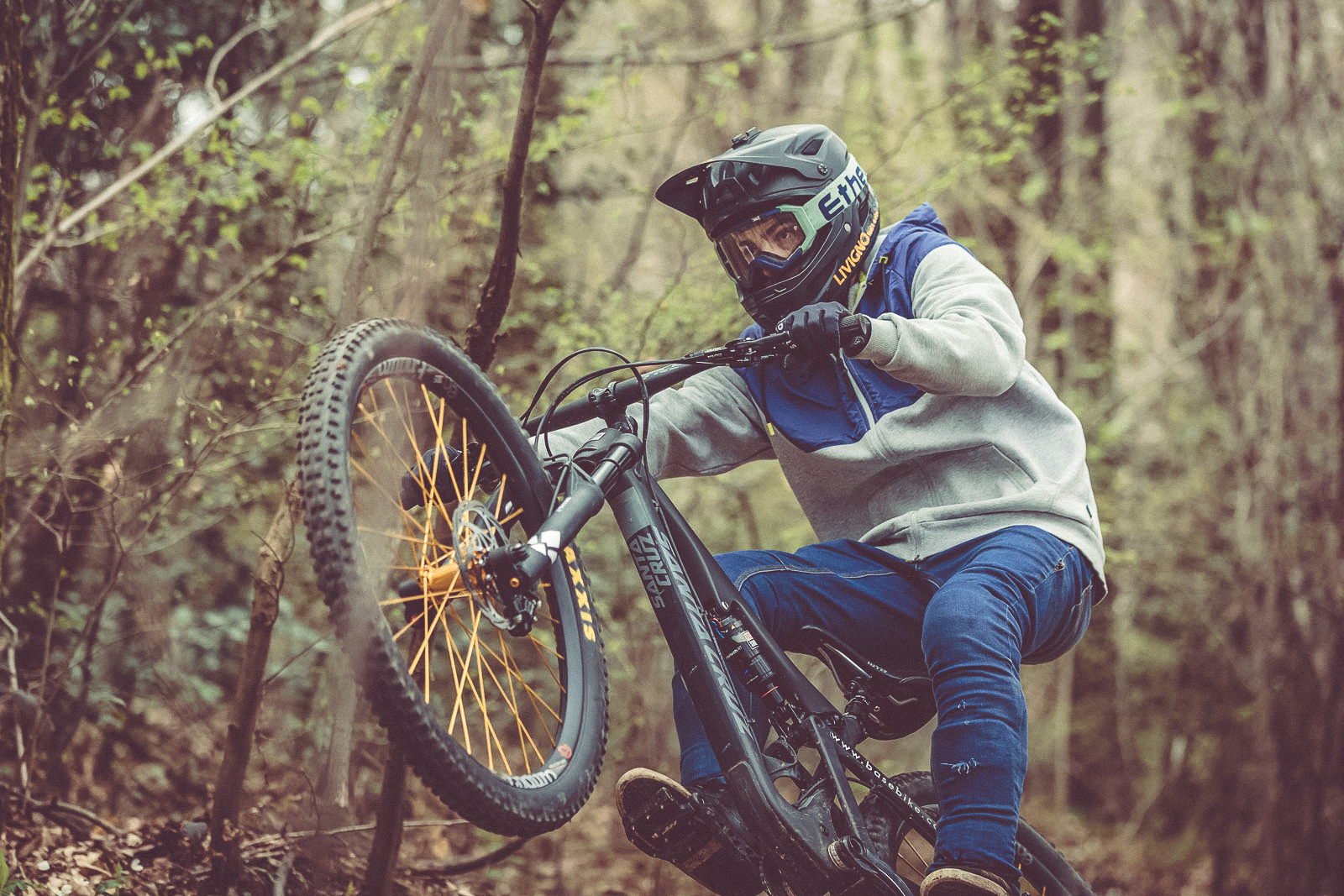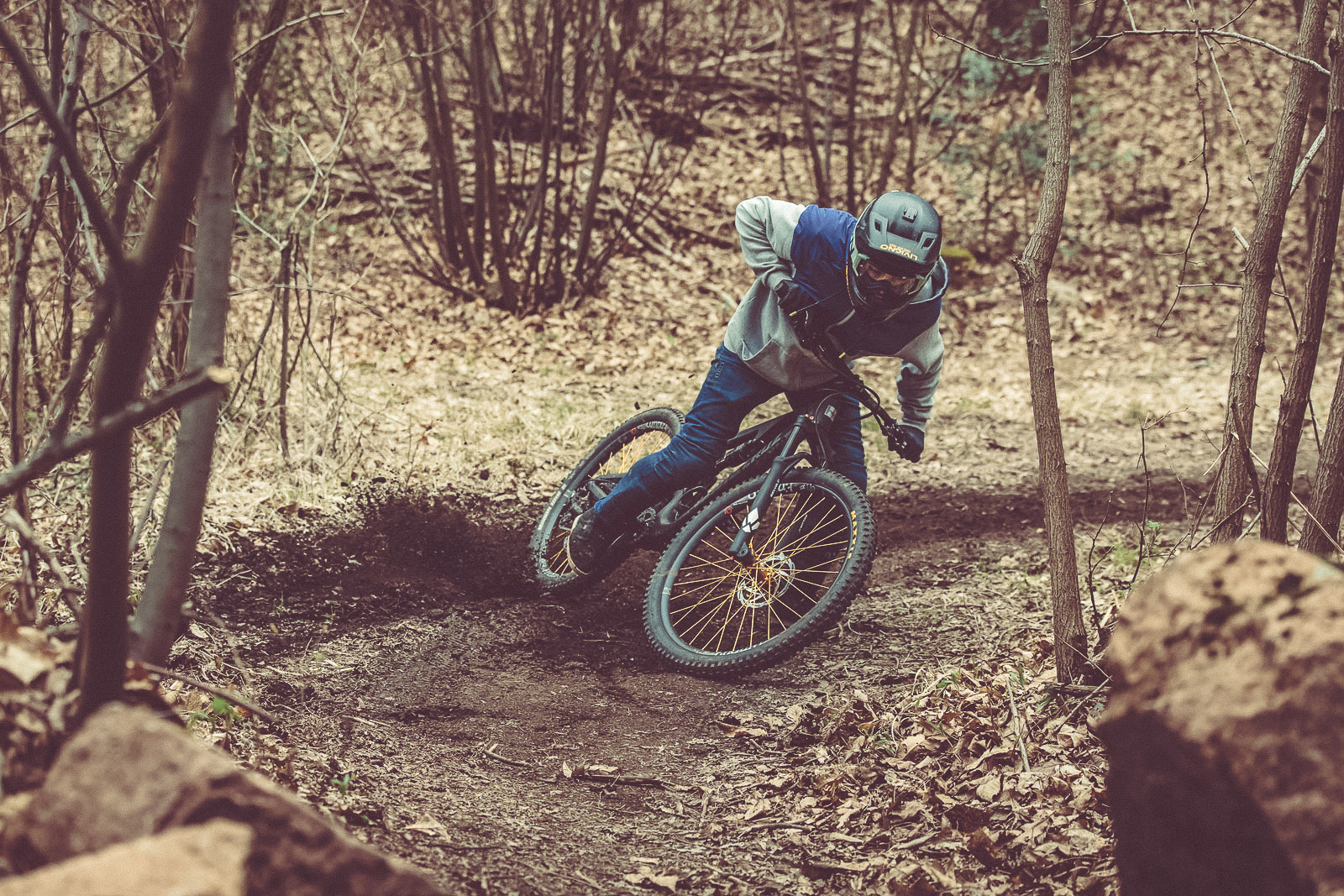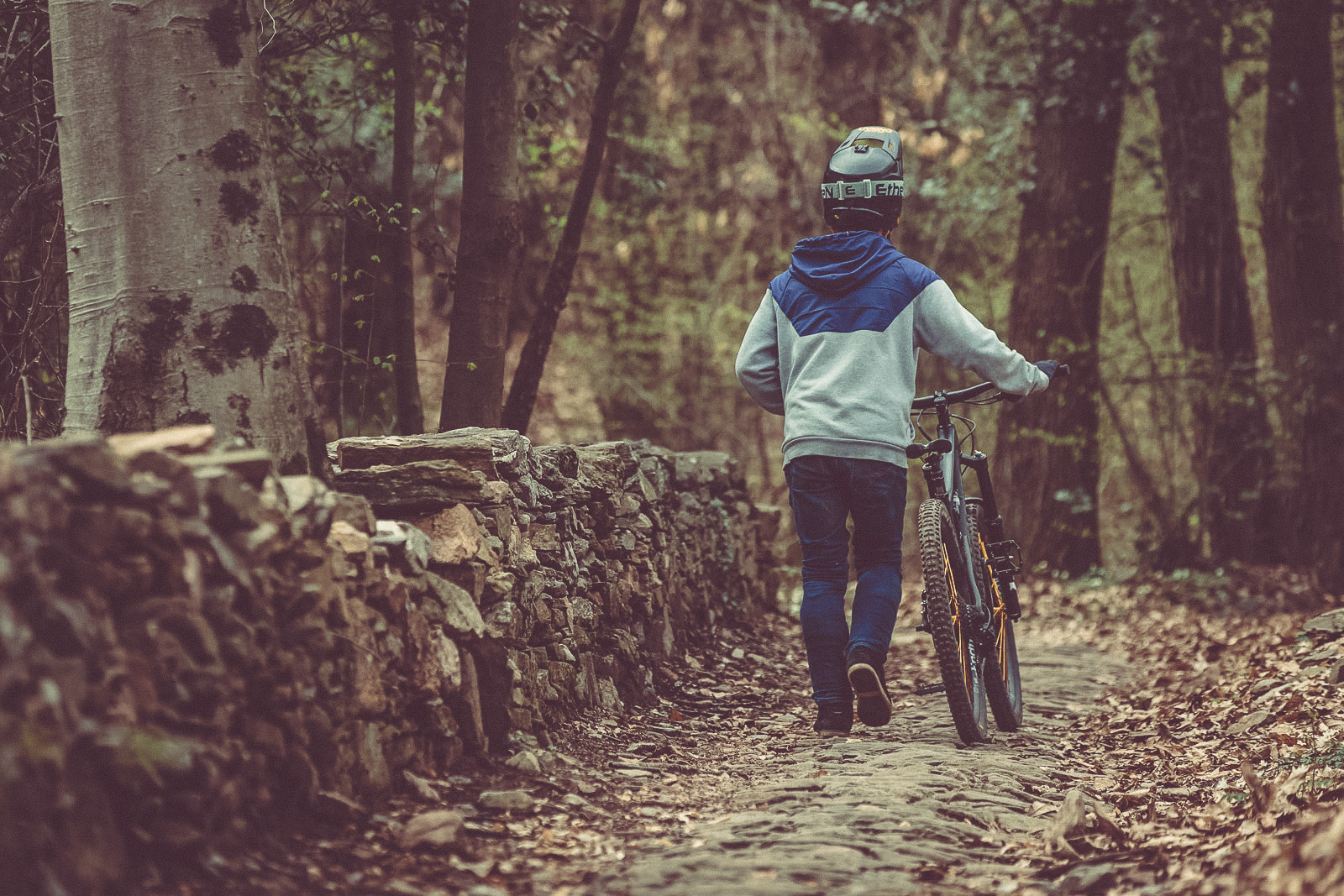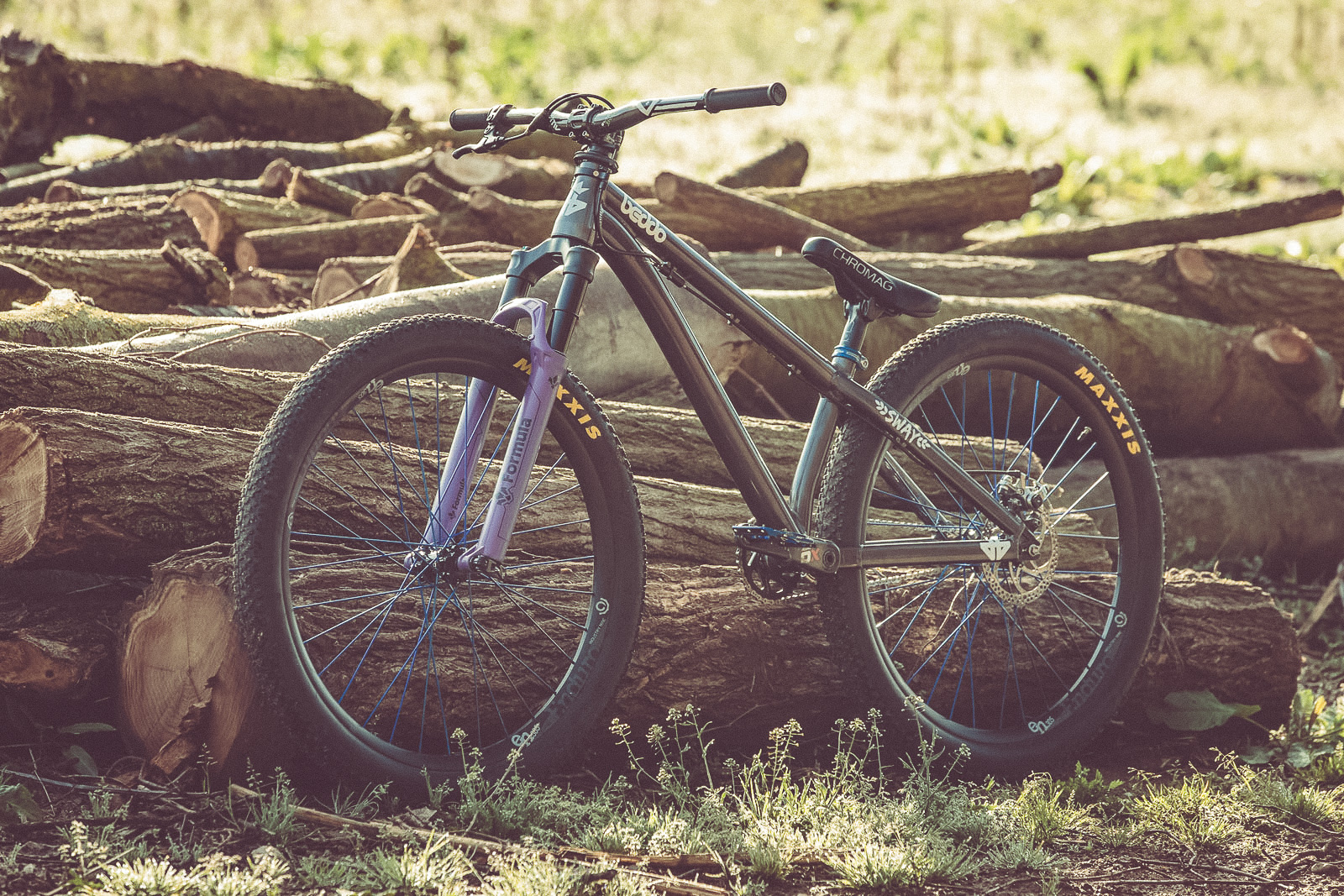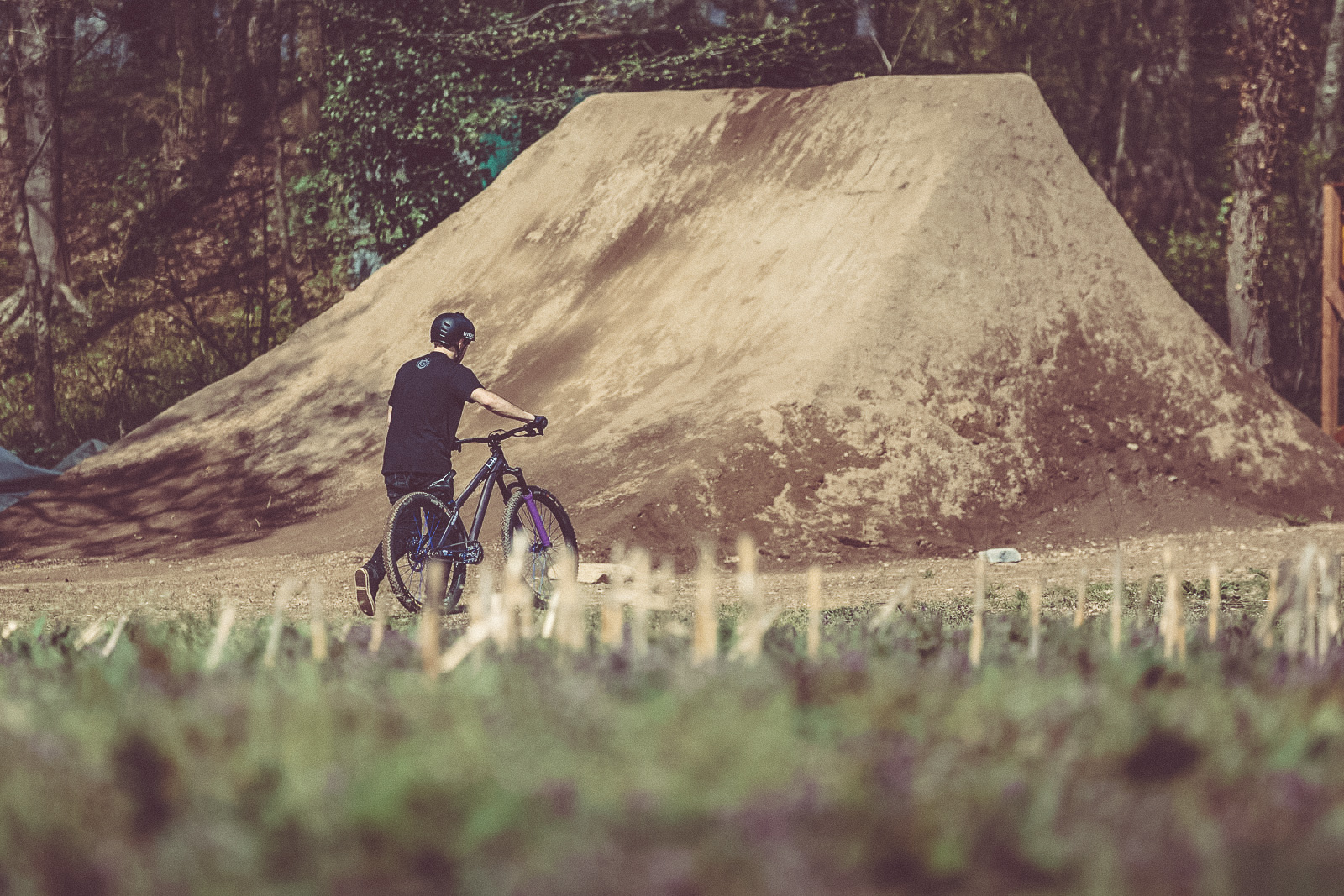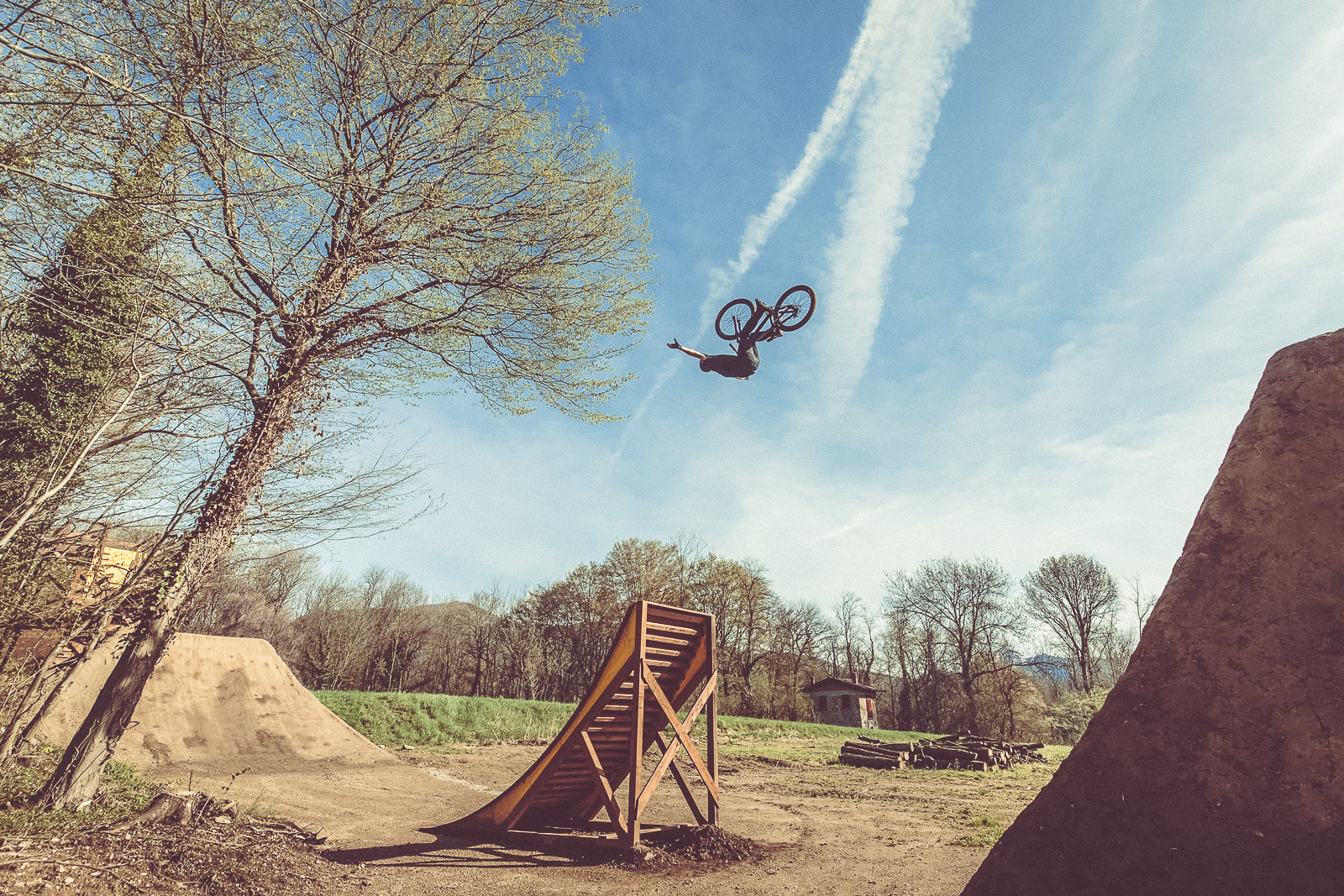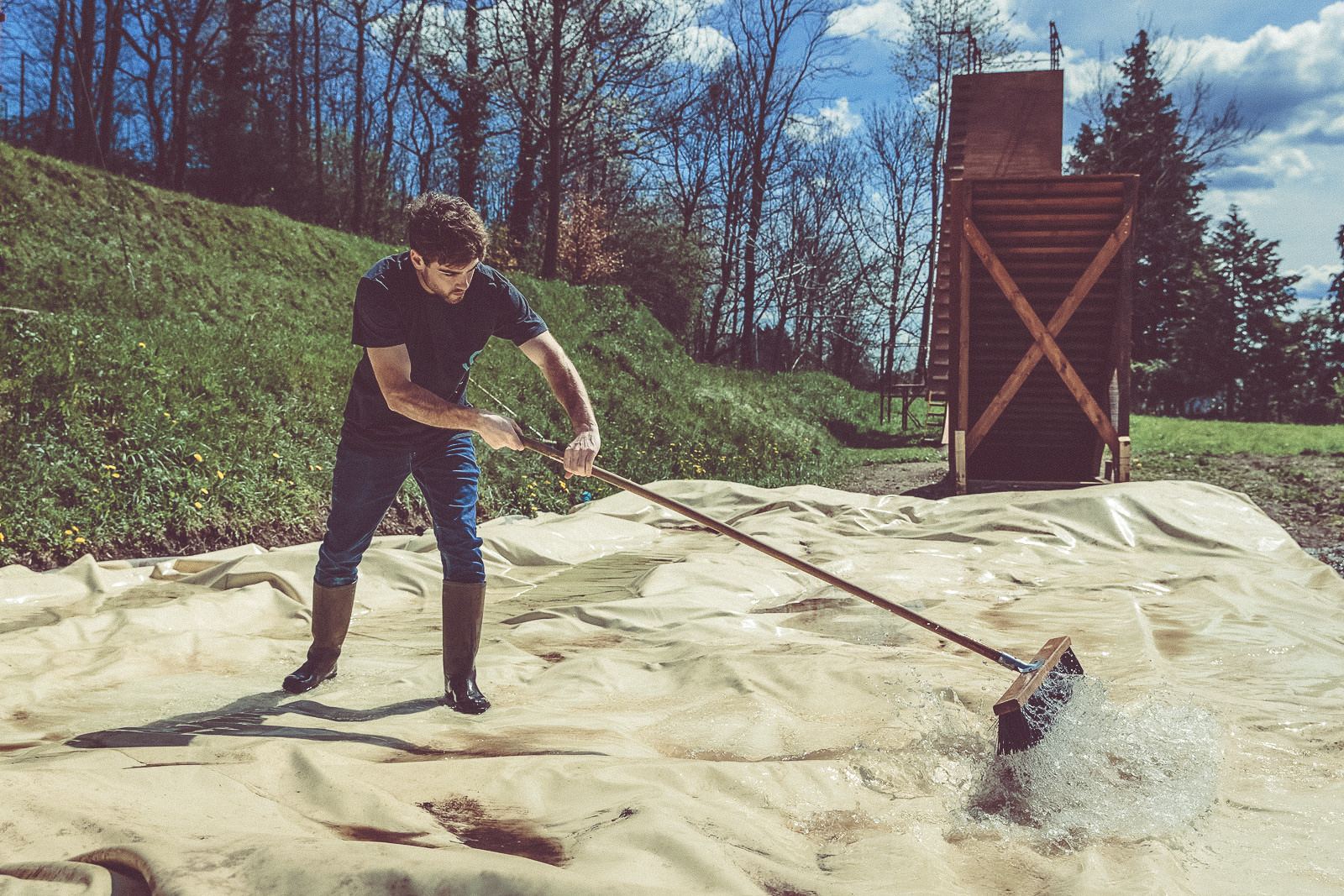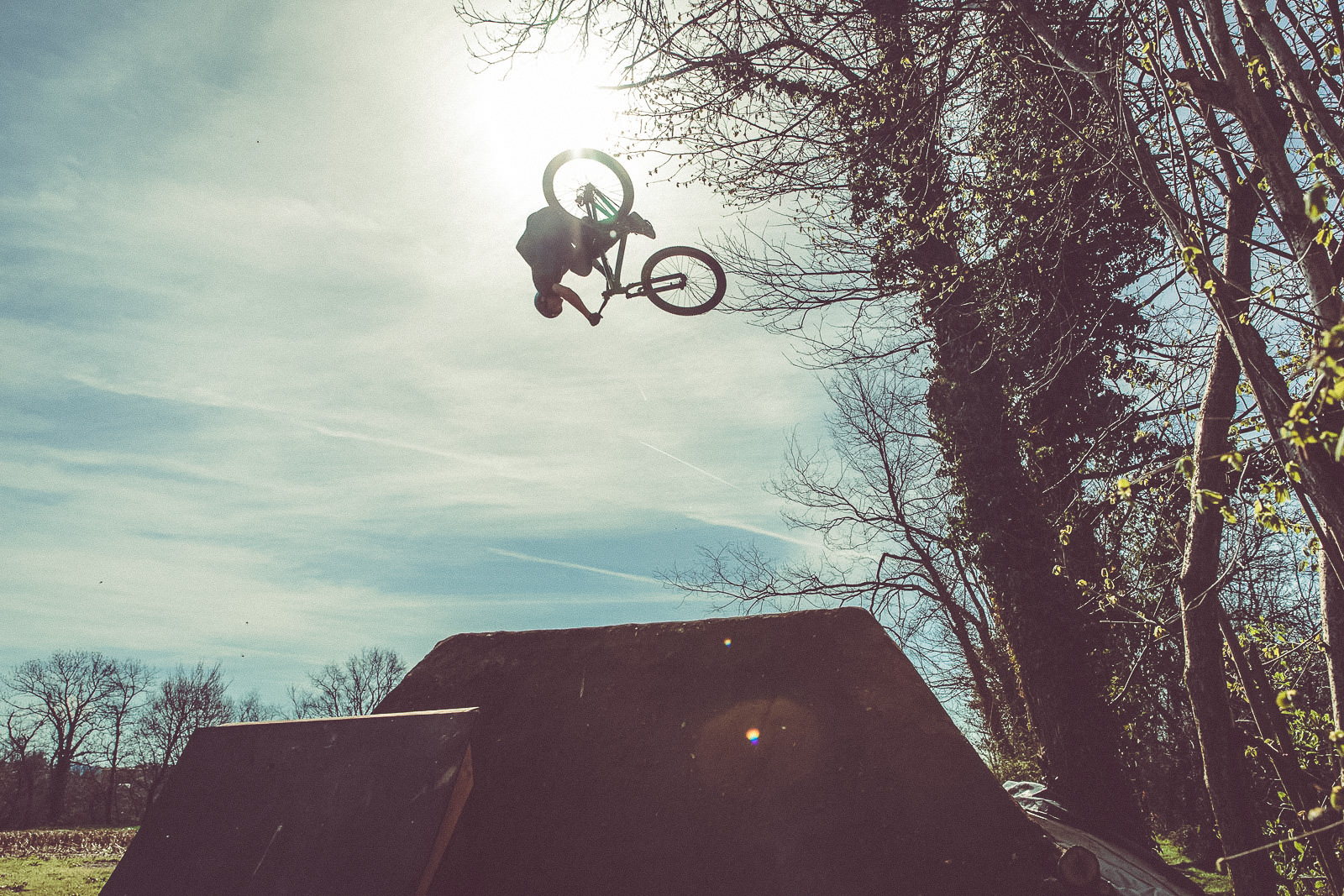 All photos by Alex Luise