Andorra DH World Cup – Three races, three podiums for the Cura
7 July 2017

The latest UCI Downhill Race was held in Vallnord (Andorra). This track is well known for its sustained steep sections that increase in difficulty as the track progresses. Expectations of an exciting race were high as the top 10 elite men's standings still stood in a relatively mixed up order, and Andorra did not disappoint. On the day, Cura brakes stepped on to the podium three times, in three different categories, an achievement that was made possible thanks to the amazing job of teams and riders.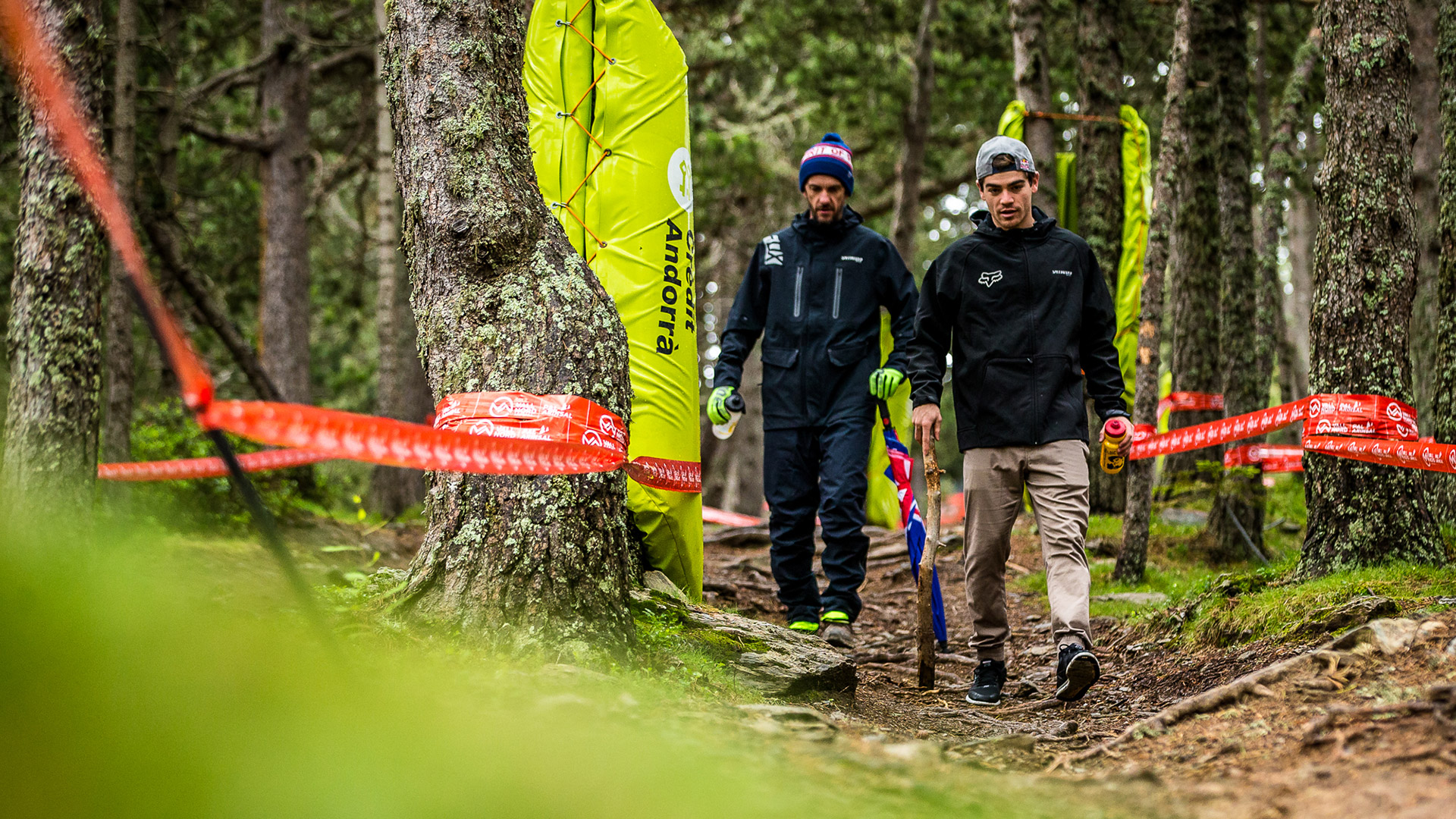 Loic Bruni was able to leave behind him an unlucky start to the season. Andorra is the track where he became World Champion in 2015, the perfect spot for him to gain some redemption. Loic managed to put together a nearly perfect race run. The course in Andorra is very fickle and the opportunity to go down is always around the next corner but Bruni's run was fast and smooth, and the French rider demonstrated his amazing skills once again. This return to form saw him take 4th position.
Loic Bruni is the only Formula world cup rider who is currently racing with prototype products. The project with Loic is simple, experimenting with new engineered solutions in order to push the development of new products at the highest level.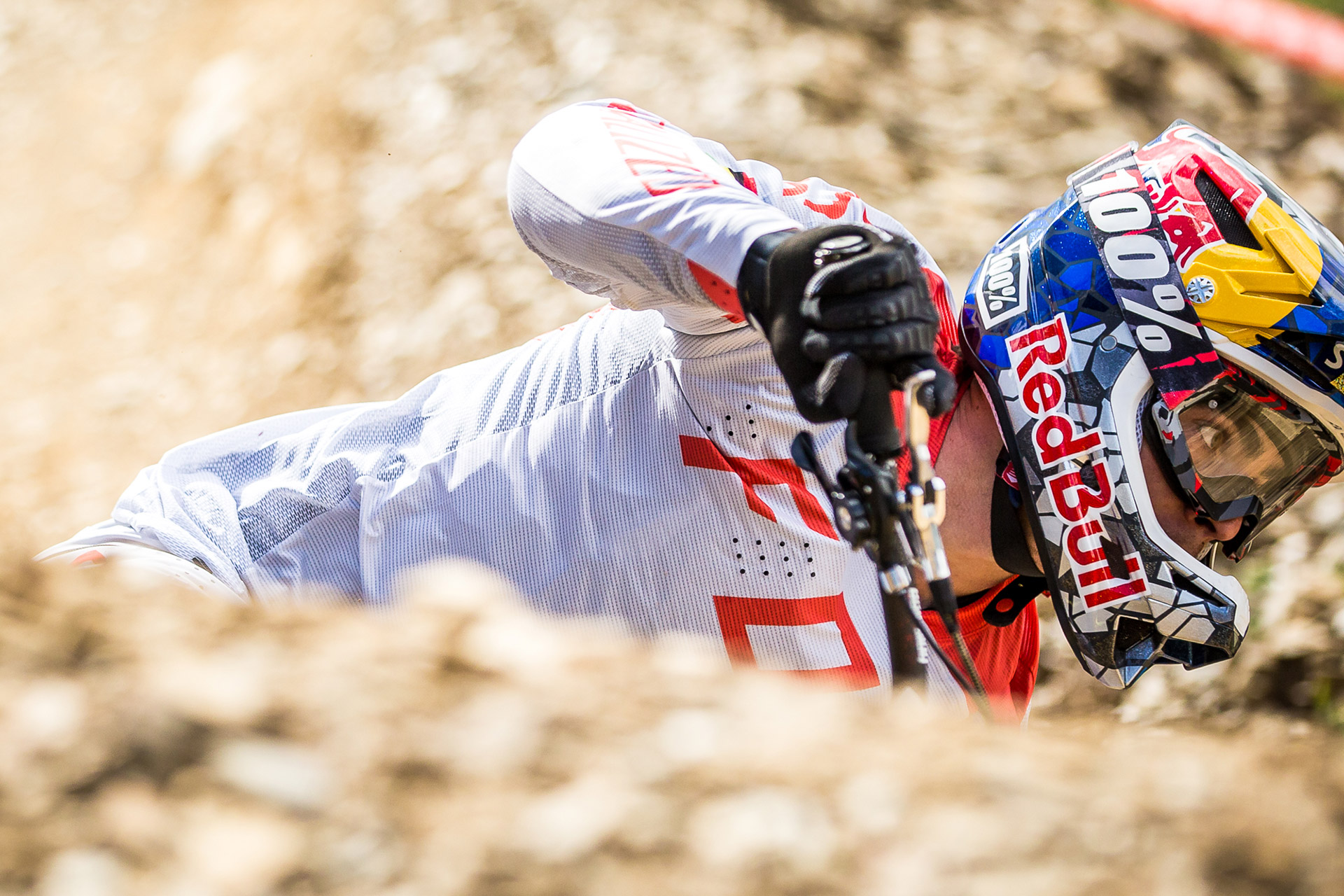 Loic Bruni (Team Specialized Gravity): "The track in Andorra is probably the toughest one on brakes. The more you go down the more the brakes can easily overheat. When you reach the bottom you're very tired and sometimes the brakes lose power. This year we had a lot of consistency and I was able to keep my own pace until the finish line. The brakes were reacting perfectly and the feeling never changes. It was a very good test for the new prototype we're using now. If this brake can stand to the tough conditions in Andorra it can do very well pretty much on any other track. This is a very good result".
Finn Iles (Specialized Gravity), who is racing Cura brakes on his Specialized Demo, proved again his domination of the junior category. In Andorra Finn won with a time of 4:12.847 seconds, a result that would have placed him in 7th position in the Elite Male category.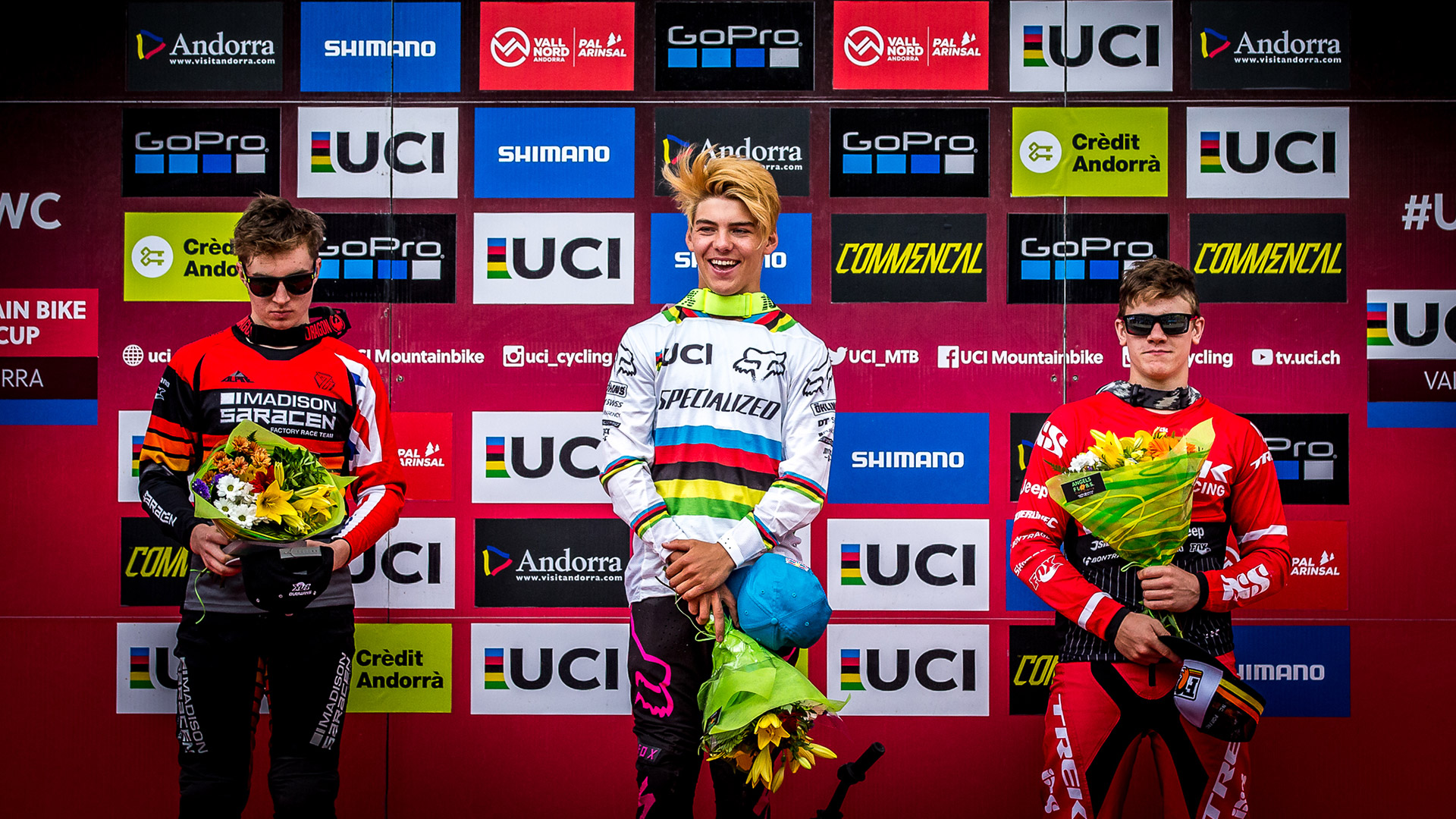 Finn Iles: "Andorra was really good, I've really liked the venue and I really liked the course. I just had fun on my bike and I felt like everything was working very well and I had a really good set up all week. When I went for my race run I just felt like I wanted to push it a little bit harder than I had in all my race runs this season. I wanted to be faster and worked out, it was a good time".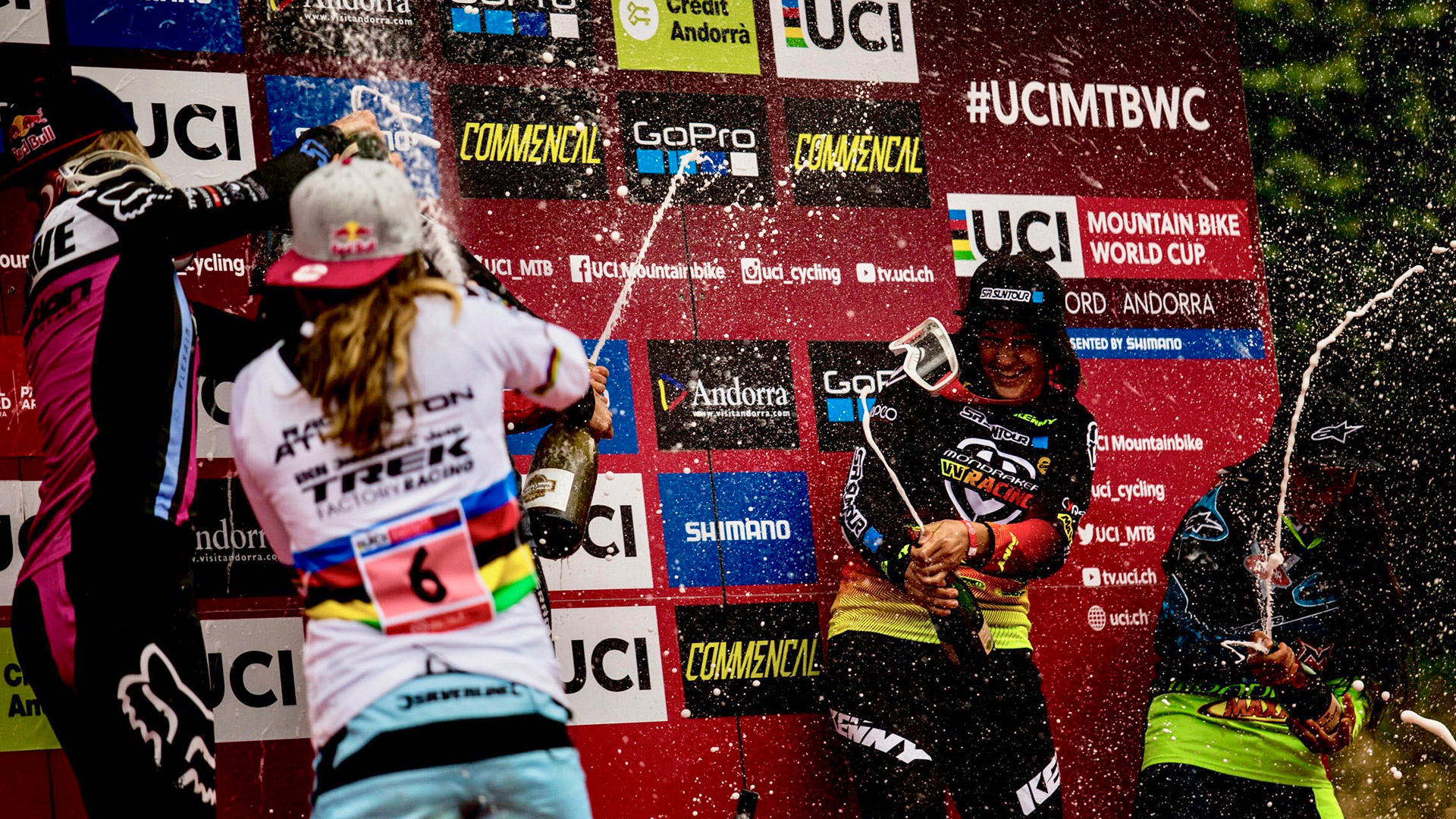 Cura brakes stepped on podium also in women category thanks to the 3rd place of Marine Cabirou (Voul Voul Racing).
Marine Cabirou: "Andorra was a blast week end for me, everything came together and I had good feelings on this amazing track. I was kind of getting more speed every run and this really helped to build my confidence step by step. My run on Sunday was just perfect, everything was like I wanted and finally I was able to step on the podium for the first time. I huge thanks to everyone who supported me. I'm very happy right now".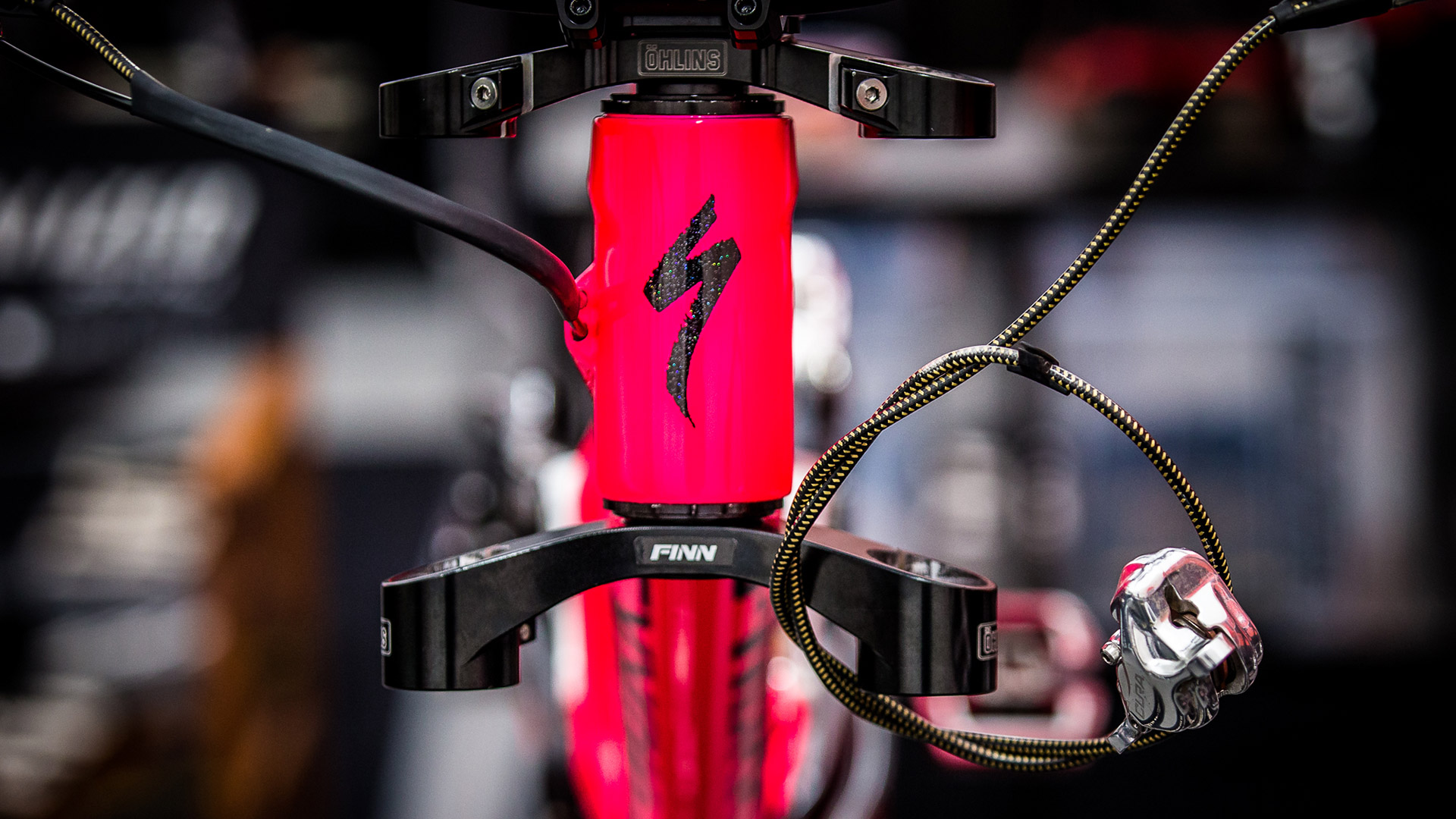 A very exciting race weekend in Andorra, but the season is still long and we're already focused on World Cup number five in Lenzerheide (Switzerland).
Photo credits: 
Sebastian
Schieck (Specialized Gravity) / 
Boris Beyer (Specialized Gravity) / 
Luisa Freudenberg (Voul Voul Racing)